All aboard segregation bus! German driver tells Gambian man front seats 'reserved for white people'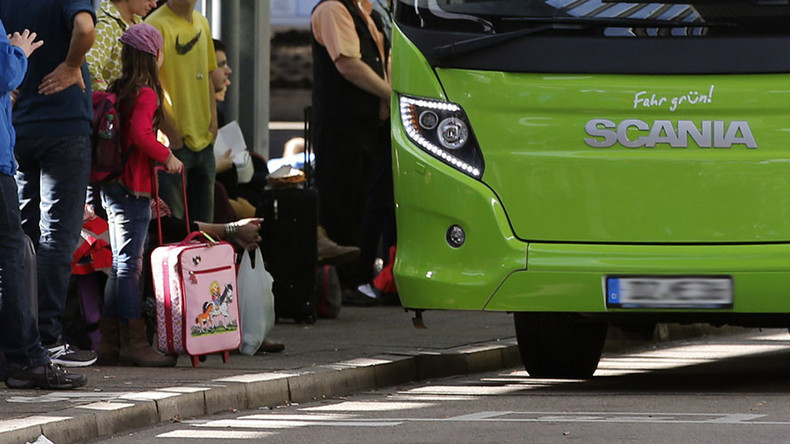 A German bus driver has made national headlines for hurling racist abuse at a Gambian national boarding his vehicle. The driver repeatedly insulted the man, who had to sit in the back of the bus, because the front seats were for "white people."
According to the Suddeutsche Zeitung the bus was en route to the Dorfen train station, near Erding, when the African man tried to board. He was initially denied entry until a local woman stood up to defend him. The driver eventually backed down so long as the man took a seat in the back, because the "front seats are reserved for white people."
Read more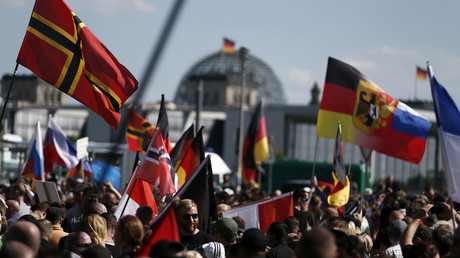 When the woman's stop was coming up, she moved to the exit, and was told by the driver to "take your monkey with you." The man was then told the bus was not going to Erding train station - his final destination point. Rather than endure further embarrassment, the man left the bus with the woman and had to walk the rest of the way to the train station.
It was there that he met the bus driver again, and asked him why the bus had in fact traveled to the station. In response the driver verbally abused the man again.
The incident has been kept under wraps since February by German authorities.
Gerhard Karl from the Commissariat for State Protection told the Suddeutsche Zeitung, that disciplinary action was taken against the driver, with his salary docked for 30 days.
READ MORE: 'Humiliating' Syria & Iraq road signs spark refugee debate in Denmark
However, the bus driver wasn't fired, and insists he insulted no one. Nevertheless, he accepted his punishment. He likewise denies ever telling the Gambian to sit in the back of the bus. When approached by a Sueddeutsche Zeitung journalist, who asked him to comment on his racist "monkey" statement, the driver cut him short, saying: "I've paid my punishment, for me the matter is done."