US missile shield in Europe poses no critical threat to Russia – General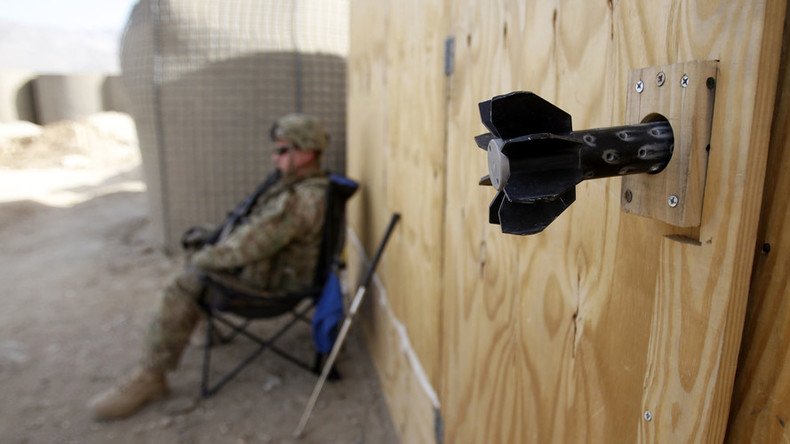 The US missile defense shield in Europe currently poses no critical threat to Russia, with the country constantly upgrading its missiles to tackle any future challenges, said General Sergey Karakayev, commander of the Russian Strategic Missile Forces.
"Threats from the European segment of the missile defense system for the Strategic Missile Forces (SMF) are limited and don't critically reduce the combat capabilities of the SMF," Karakayev said on Tuesday.
Russian military engineers are paying "special attention" to developing improved means of overcoming US missile defense systems, he stressed.
The capabilities of Russian ballistic missiles are being increased "by reducing ICBM's acceleration section, introducing new types of warheads with the flight path that is difficult to predict, and new means of overcoming the missile defense system," Karakayev explained.
According to the general, Russian missiles are also capable of delivering warheads via energy-optimal trajectories and of striking from multiple directions, "which forces the opposing side to ensure perimeter missile defense."
Washington has given confusing statements on the purpose of its anti-missile shield in Eastern Europe in mid-April. Brian McKeon, Principal Deputy Undersecretary of Defense for Policy, said American air defenses needed to be strengthened because Russia allegedly continued to violate the Intermediate-Range Nuclear Forces Treaty (INF).
State Department spokesman John Kirby had to clarify Washington's position later, saying that "the air defense system in Europe ... is defensive in nature and it's not aimed at Russia, not targeted at Russia. You can't target a defensive system at anybody."
READ MORE: Polish MPs approve 'technical agreement' on US anti-missile base
The INF was a 1987 agreement between the US and the Soviet Union aimed at eliminating nuclear and conventional ground-launched ballistic and cruise missiles with intermediate ranges between 500–5,500 kilometers. The treaty did not cover sea launched missiles.
Washington and Moscow have been trading accusations of violations of the INF Treaty for years now.
Russia has repeatedly denied the accusations, but hinted pulling out of the deal if the US continues with its plans to boost its anti-missile capabilities in Europe.
Washington always insisted the missile defense shield along Russia's border was intended to reduce the threat from Iran and North Korea.
You can share this story on social media: