China scrambles fighter jets, warships after US destroyer sails near disputed reef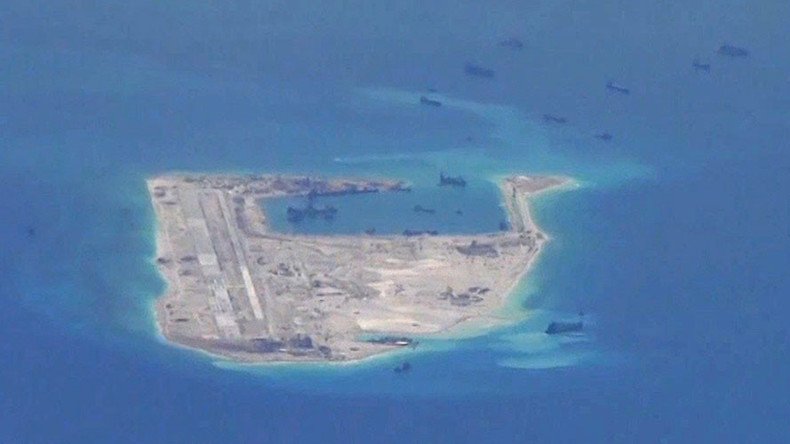 China deployed two fighter jets and three warships Tuesday after a US navy ship sailed close to a disputed reef in the South China Sea.
Guided missile destroyer, the USS William P. Lawrence, traveled within 12 nautical miles of the Chinese-occupied Fiery Cross Reef to "challenge excessive maritime claims," said US Defense Department spokesman Bill Urban.
"These excessive maritime claims are inconsistent with international law as reflected in the Law of the Sea Convention in that they purport to restrict the navigation rights that the United States and all states are entitled to exercise," Urban said in an emailed statement to Reuters.
READ MORE: China refuses to drop S China Sea claims, says pending UN tribunal decision 'illegal'
Under UN maritime law, all ships - including military vessels - are afforded the right of "innocent passage" through territorial waters so long as that ship travels without any threat against the sovereignty, peace or security of the coastal state.
However, the US is not a signatory to the UN convention.
China has accused the US of threatening peace in the region, saying that the warship illegally entered Chinese waters near the reef.
Chinese Foreign Ministry spokesperson Lu Kang told Xinhua that the US naval actions threaten "China's sovereignty and security" and are designed to disrupt maritime conduct.
China's Defense Ministry said the US patrol "again proves that China's construction of defensive facilities on the relevant reefs in the Nansha Islands is completely reasonable and totally necessary."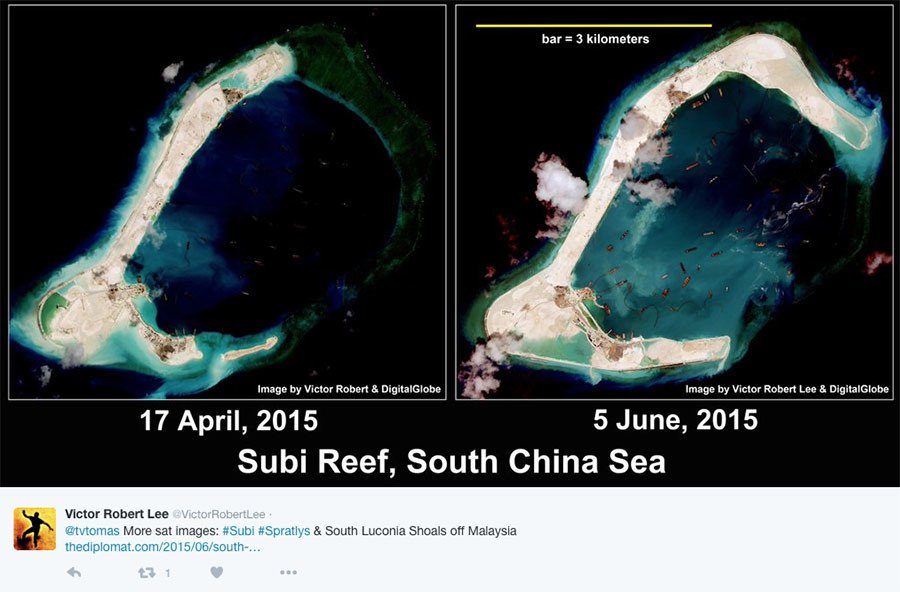 READ MORE: China sends advanced warships to contested S China Sea for drills
The new development is just the latest in a long-running dispute regarding the South China Sea, which both the US and China accuse each other of militarizing.
'Nansha Islands' is the Chinese name for the disputed Spratly Islands where some of China's expanding land reclamation work, including a 3,000-meter (10,000ft) runway, is taking place.
In response, the US has increased its naval patrols and exercises in the area.
You can share this story on social media: