Brexit poll: Almost half of Europeans want own vote on leaving EU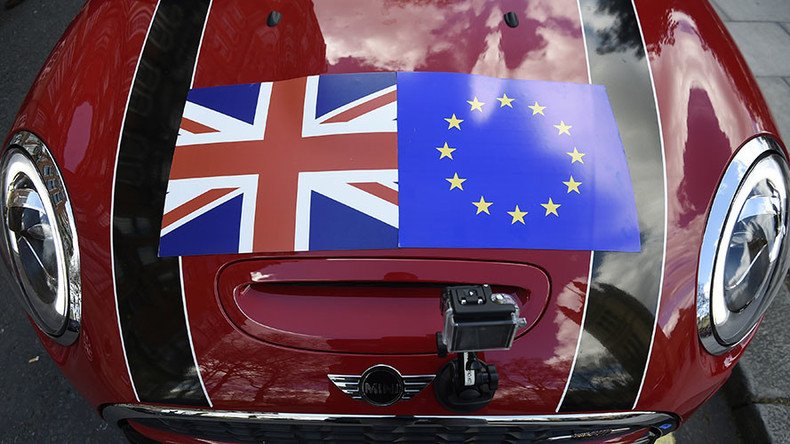 An Ipsos poll of some 6,000 Europeans found that half think the UK will leave the EU and half think Brexit could lead to a 'domino effect' in their own country.
The online survey of people aged between 16 and 64 in the UK, Germany, France, Italy, Spain, Sweden, Belgium, Poland and Hungary focused on the upcoming British referendum on whether to leave the European Union.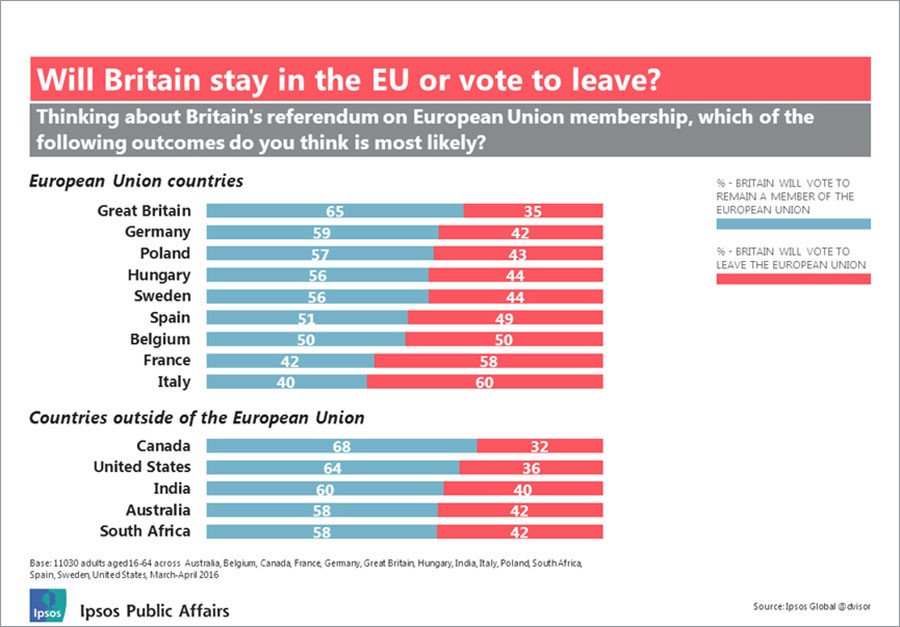 The nine European countries surveyed represent "around three-quarters of the EU population and approximately 80 percent of its GDP," according to Ipsos Mori.
READ MORE: WWII vets rally behind EU, as Cameron warns Brexit risks war in Europe
Most of those polled believe Britain exiting the EU will do more harm to the EU than it will to the UK, and 40 percent of Europeans surveyed foresee a reduced EU membership by 2020.
Half (49 percent) of the Europeans living outside the UK surveyed believe Britain will vote to leave the EU - which is 14 percent higher than the number of Britons who think they'll leave (35 percent).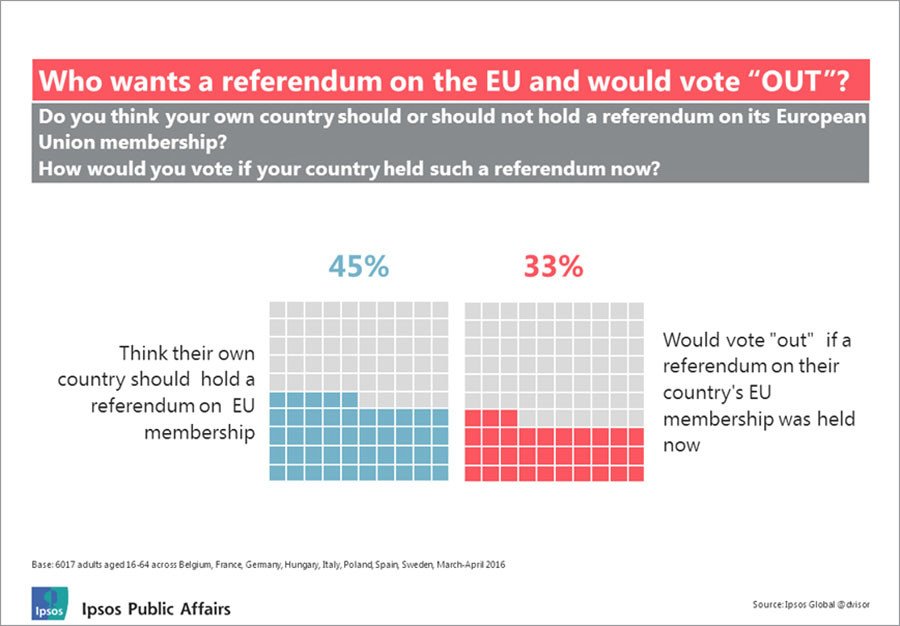 The survey also found half (48 percent) think Brexit would spark a domino effect of states leaving the union, and 45 percent say their own country should hold a referendum on its EU membership.
READ MORE: No basis in pro-EU propaganda suggesting Putin supports Brexit
The results differed substantially from country to country, however. Just one in five Poles (22 percent) said they would vote to leave the EU, while 48 percent of Italians, 41 percent of French people and 39 percent of Swedes said they would vote "out" in such a referendum.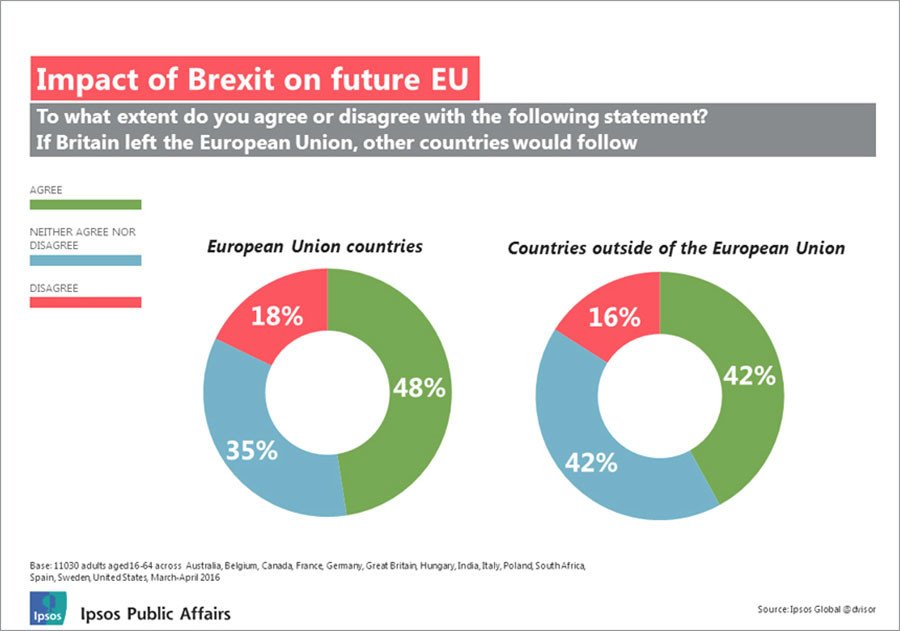 In total, the online survey questioned 11,030 across the nine EU members as well as five other non-European countries: the US, Canada, Australia, India and South Africa.
Outside of the EU, most of those surveyed believe Britain will stay in the EU, with 38 percent thinking they will leave.
India and the US were the only countries to think Brexit would have a positive impact on Britain's influence on world affairs.
Britons are scheduled to go to the polls for the official vote on Britain's EU membership on June 23.
You can share this story on social media: