Of love & war: 90yo veteran recalls her love story that started in WWII aviation regiment (VIDEO)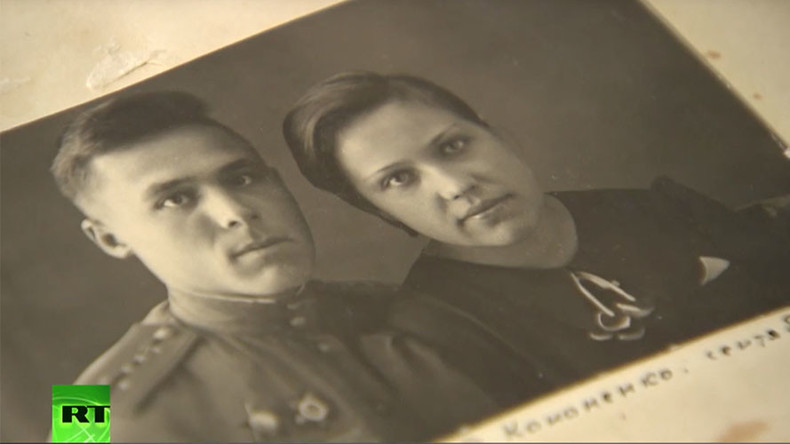 War and Love rarely go well together, but one story stands out from the others. Taisia served at a reconnaissance aviation regiment, Vasily was a pilot. They got married during World War II. When she thought she had lost him forever, he came back.
"I saw this young man come in. He was tanned, with dark hair and dark eyes. I just liked him instantly," Taisia Kononenko told RT, describing her husband Vasily, a navigator of the 10th separate reconnaissance aviation regiment.
By July 1943, Captain Kononenko had made 196 sorties to bomb military targets and enemy troop concentrations. In 1944, he received the highest distinction, a Hero of the Soviet Union medal.
Read more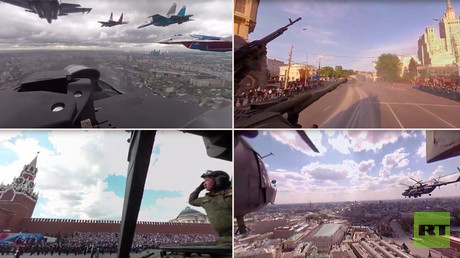 Vasily would write to Taisia – his only ray of light in the dark – every day without fail.
"Hello, my dear. I'm writing to you from Orenburg. I'm feeling good, but miss you terribly. I feel the distance from you in my heart."
One day, Taisia's heart nearly stopped beating when she received a message saying Vasily's plane had been shot down.
For 10 endless days she thought he was dead. They were the worst 10 days of her life.
Taisia was struck dumb when she finally heard her husband's voice.
"He called me telling that they had all survived, but were severely wounded."
Taisia and Vasily lived together for over five decades. Her husband passed away in 1997, and she's been missing him ever since.
"Every Victory Day is a holiday. And now it's coming round again, I'm waiting for it. I can't help hoping I'll see his face again during the parade on TV. He took part in the very first Victory Day parade on Red Square. He was my first and only love. I still miss him so much.
"People these days do not understand what war is," the 90-year-old war veteran says.