German court rejects Erdogan's attempt to shut up critical publisher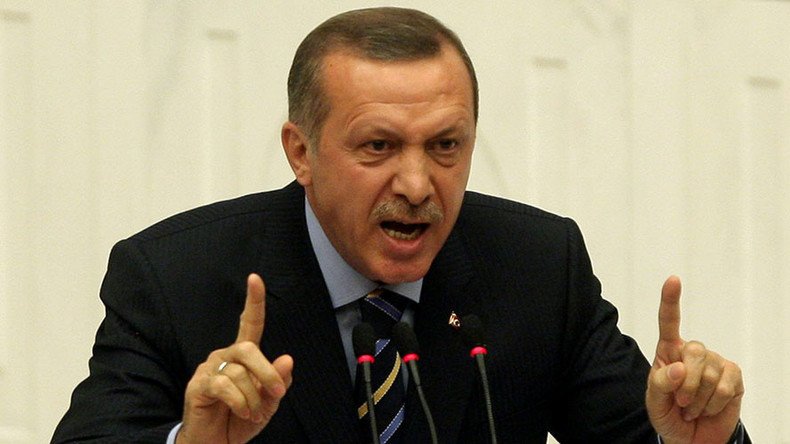 A Cologne court refused to grant an injunction against the chief executive of leading publishing house Axel Springer, Mathias Doepfner, at the behest of Tayyip Recep Erdogan. Doepfner penned an open letter in support of a satirist mocking the Turkish leader.
"The defendant has a right to free expression of opinion," said a statement from the court, following Tuesday's hearing.
Seeking a preliminary injunction, Erdogan requested that a lawsuit be filed against Doepfner, Reuters reported on Monday citing German media and Ralf Hoecker, the Turkish President's lawyer. In a letter published by Die Welt in April, Doepfner said that he "wholeheartedly" endorsed the critical poem over which the German comic Jan Bohmermann has been facing defamation charges from Erdogan.
"For me your poem worked. I laughed out loud," he wrote according to AFP. In his letter Doepfner said he stood on the comedian's side and took whole credit for the letter's content.
The lawyer's firm and Erdogan's office refused to comment on the matter, while the media group giant's spokeswoman said that by writing the letter Doepfner wanted to protect freedom of speech.
"We do not yet have any information about this at all. It's important to note that Mr Doepfner wanted to defend the freedom of art and satire in his open letter – that was the reason for his letter," a spokeswoman for Springer said.
On Monday Hoecker's law firm announced on its website that it had been successful in obtaining a preliminary injunction against German director and producer Uwe Boll who had also reportedly backed the poem. However, neither Axel Springer, nor Doepfner himself was mentioned in the statement.
"It's like gang rape: When one starts, everyone starts coming out of the woodwork and taking part," the Turkish president's lawyer said. "Mr Erdogan is a human being and human dignity is inviolable."
In March German comedian Jan Bohmermann recited a poem, in which he stated that the Turkish President had an inclination to zoophilia and enjoyed watching child pornography. In response, Erdogan requested that the German government prosecute the comic. Chancellor Angela Merkel complied with the request and greenlighted the proceedings for which she has received strong condemnation from the general public who were wary that she had been compromising freedom of speech. Critics of the move said Merkel had been doing everything in an effort not to "upset" Turkey which has recently become crucial in an EU plan to tackle the migrant and refugee crisis.
READ MORE:'Inconsistency & cowardice': German activists decry Merkel's collaboration with 'despot Erdogan'
You can share this story on social media: