Soviet Victory Banner in Syria: Russian and Syrian troops mark Victory Day at Khmeimim airbase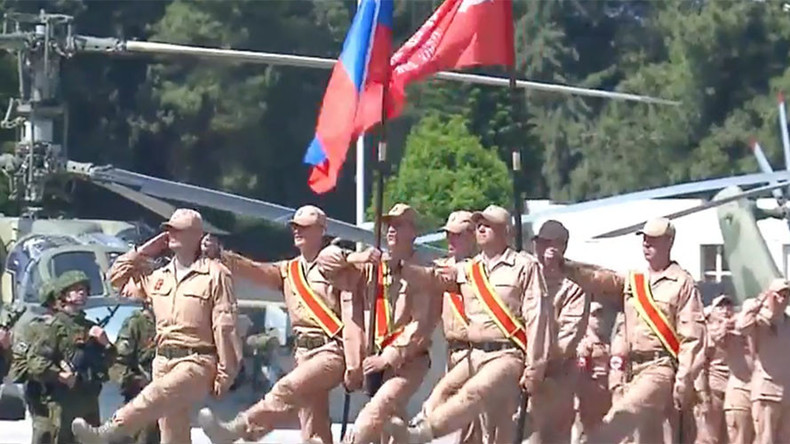 Russia's Khmeimim airbase in Syria has held its own parade commemorating the defeat of Nazi Germany. Both Russian and Syrian servicemen participated in a celebratory march on the airfield which was followed by a procession of military vehicles.
The proceedings began with flag-bearers entering the field carrying the Victory Banner, a symbol marking fascism's defeat. The commander of the Russian operation in the country, Colonel-General Alexander Dvornikov, then officialy opened the parade, with its Russian participants performing the country's national anthem.
Just as is the case with the annual parade in Moscow, a procession of military vehicles rode through the airfield, with 'Tiger' armored cars and anti-aircraft missile and gun systems taking part.
Read more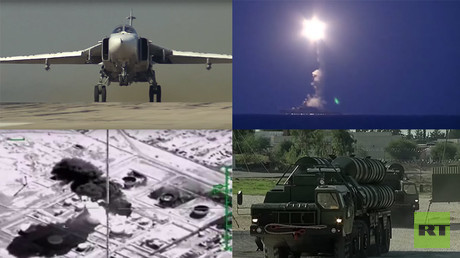 An 'air parade' was also held, with some 14 aircraft flying over the base in pairs. Among the aircraft were three pairs of planes which have been actively participating in Russian Air Space forces' operations in Syria: The Su-30CM, Su-35C fighter jets and the Su-34 bomber jet.
Read more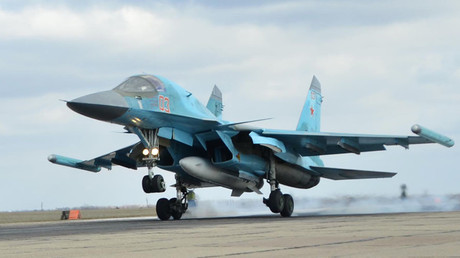 The Khmeimim airbase, located in the south-east of the Syrian city of Latakia, has been housing Russian Air Space troops since the start of Russia's anti-terrorist campaign in the region, in September 2015. Over the subsequent five months, the Russian air combat group in Syria conducted over 9,000 sorties, helped to liberate some 400 towns and over 10,000 square kilometers of territory and establish control over oil and gas fields near Palmyra.
In addition to what has been achieved directly on the ground during military actions to repress terrorists, the Russian operation in Syria has created the conditions for the start of the peace process, which is currently being worked on by opposing powers in Syria under the watchful eye of the UN, Russia and the US.
In March 2016 Russian President Vladimir Putin ordered the withdrawal of the majority of the Russian Air Force from Syria. Still, the airbase in Khmeimim and naval base in Tartus remain functional. This part of the Russian military group has been in Syria for a number of years, and will continue to fulfill its role in monitoring the ceasefire and creating peace process conditions.