Swedish scientists offer drug to pedophiles to stop them from sexually abusing kids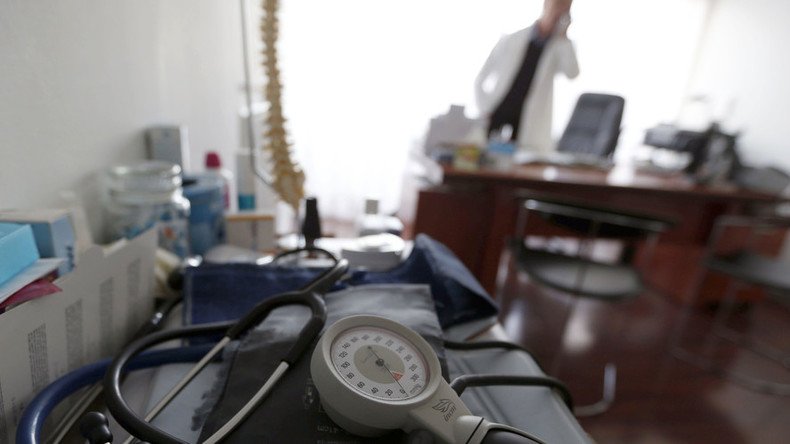 Researchers in Sweden have come up with a plan to help prevent pedophiles' urges from leading them to actions. A Stockholm institute wants to give pedophiles a prostate cancer drug to see if it will lower the risk of them committing sexual abuse.
"The goal is to establish a preventive treatment program for men with pedophiliac disorder that is both effective and tolerable so that we can prevent child sexual abuse from happening in the first place," psychiatrist and lead researcher Christoffer Rahm told AFP.
One of the people looking for help from the Karolinska Institute in Stockholm is Anders. Using a pseudonym while talking to AFP, he said that he has never sexually abused a child, though he does have urges and his sexual fantasies are "not normal."
The researchers at the institute want to give patients like Anders a drug that is normally used to treat those suffering from prostate cancer. A total of 60 people will take part in the trial, with half given the Degarelix drug, and the rest a placebo.
"What we introduce with this study is a way of shifting perspective from being reactive to proactive," Rahm said.
It is hoped that the Degarelix drug will help reduce levels of testosterone in the patients. The researchers believe the drug to be so potent that the subjects will not have any detectable levels of testosterone after three days.
"Testosterone is involved in several of the most important risk factors for committing child sex abuse, including high sexual arousal, diminished self-control and low empathy," Rahm said.
Anders says he doesn't know whether he has been given the placebo or the Degarelix drug and will find out only in two to three years, when the study is completed.
"I have noticed that my sex drive has been sinking lately, but I don't know if it's attributable to the medicine," Anders says.
Last month, a group of Swedish scientists used a crowdfunding website to try to raise money to chemically castrate non-convicted pedophiles who feel they can't control their sexual urges.
Rahm was also the lead researcher of the Priotab scheme and, similar to his current project, he wants to try to prevent abuse before it occurs.
"Up until now most of the attention has been on how to deal with perpetrators while they're protected by the police or by the authorities, but by this stage children have already been harmed," he said.
"With this research project, I want to shift focus and explore methods of preventing child sexual abuse from happening in the first place."
You can share this story on social media: