'Insulted' gunman kills 5 people in bizarre row with Russian bikers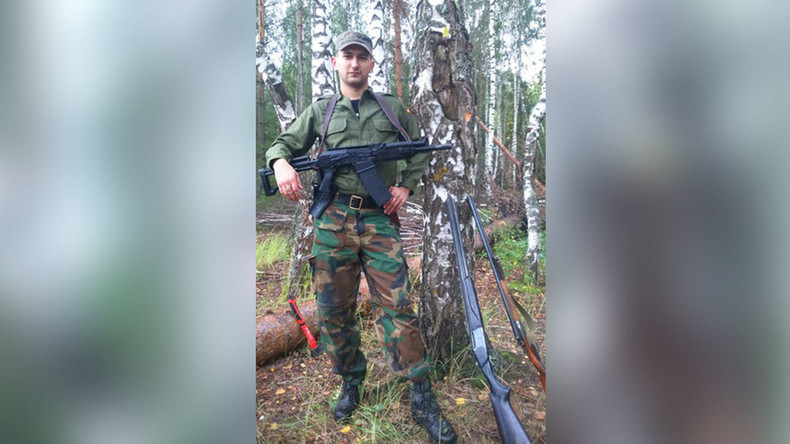 A bitter argument between a man and group of bikers planning to have a good time in the Russian countryside resulted in a shocking and quite confusing episode of violence. Despite varying accounts, one thing is clear – five men were shot dead.
At about 6 a.m. on Sunday, a group of bikers and a local resident who belonged to the same motorcycle club started arguing near an abandoned brewery in the village of Chelokhovo in the Moscow Region, according to Natalya Osipova, a Moscow Region Court spokesperson cited by RIA Novosti. The man was identified by the Russian Investigative Committee as 27-year-old Ilya Aseyev.
According to reports, the men had been drinking alcohol.
Aseyev got angry with the bikers after they allegedly insulted him in the presence of two women, Life.ru reported. The man, eager to get back at the men, went home and got a shotgun. This is where the events become murky.
Aseyev, who admitted to killing all five, insists he fired his gun into the air and accidentally shot one of the bikers dead, the court spokesperson said. Killing the other four was only logical, since they could have served as witnesses against him, the suspect reportedly said.
According to Osipova, four of those killed were bikers, and the fifth killed was a local. This last one was reportedly only injured by a shotgun blast, and Aseyev allegedly finished him off with a knife.
Aseyev allegedly didn't notice one woman who was sleeping in a tent at that point, and took mercy on another who he forced to drive him home. The woman reportedly raised an alarm as soon as she got rid of the killer.
The two women helped investigators identify the suspect, who was hiding in his home. Investigators have also found a car in which Aseyev allegedly left the crime scene – and the Saiga rifle in it.
The investigation committee initially reported that the man had burnt all of the evidence in a campfire and then left.
A source close to the investigation told TASS that, the suspect had left after an argument, and waited until the bikers fell asleep. He later returned with a Saiga hunting carbine and intentionally shot them dead.
Criminologists allegedly discovered knife, as well as gunshot wounds, on the bikers' bodies, Life.ru reported, adding that, according to Aseyev's confession, he stabbed the bikers several times after they had already died from being shot.
A local court has ordered that Aseyev be detained until June 8, on suspicion of killing two or more people, when a substantive hearing will take place. He may face a life sentence under the Russian criminal code.
Aseyev has offered apologies to the families of his victims, saying that although they treated him "badly for no reason," he understands his words "change nothing."
The source told TASS that the bikers were members of the Moscow chapter of an international club of Honda motorbike owners and fans. It's believed that the four members had planned to take part in a motorcycle trip entitled "Roads of Memory," which is dedicated to the 71st anniversary of victory over Nazi Germany in World War II. The journey was due to start in the city of Yegoryevsk in the Moscow Region. A bikers' get-together was also due to take place in the area on Sunday.