More progress on Syria in recent weeks than in the past 5 years - German FM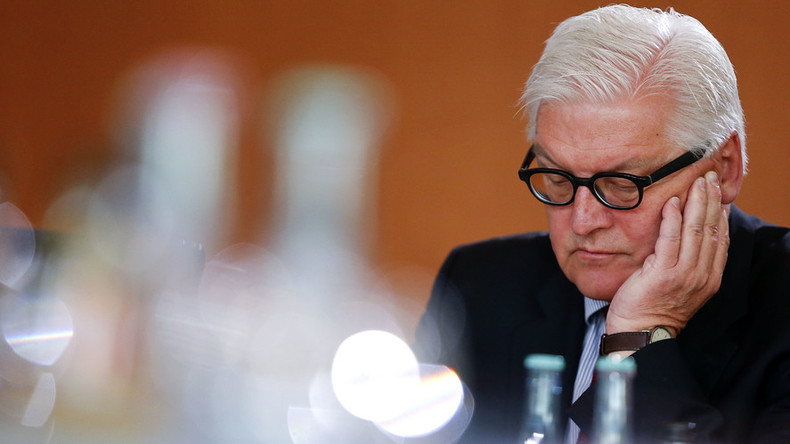 Ongoing negotiations on the Syria peace process have achieved more progress in the past few weeks than during the five years before that, the German foreign minister said in a newspaper interview.
"We have a framework acceptable to all," Frank-Walter Steinmeier acknowledged in an interview with Neue Osnabrücker Zeitung daily newspaper. He mentioned the US, Russia, Turkey, Iran and Saudi Arabia among the key players in the Syria peace process.
Read more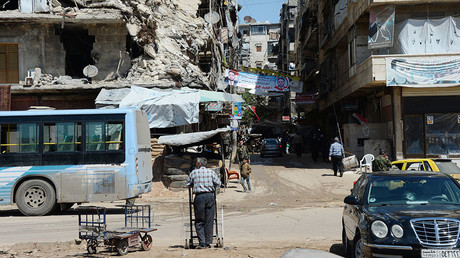 "This is far from a guarantee of success, but it's more than we had achieved in the past five years," Steinmeier said, adding: "We must build on."
The civil war in Syria that has been going on for five years and cost an estimated 270,000 lives.
"There is no military solution, only political negotiations can restore peace to Syria," Steinmeier acknowledged, adding "We cannot afford another five years of war, displacement and destruction in Syria."
Berlin is working more intensively with the other participants in the talks to achieve humanitarian access to the warzones and to create conditions for the negotiations to continue, Steinmeier said, adding that he is pleased with Germany's contribution to the peace process, which made the Syria talks in Berlin on Wednesday possible.
"Giving up and looking away is not an option," Steinmeier said.
Forces loyal to Syrian President Bashar Assad managed to turn back the tide and recapture considerable parts of the country from Islamc State (IS, formerly ISIS/ISIL) following the Russian Air Force's campaign of airstrikes on terrorists' positions. The operation that began on September 30, 2015, lasted five and a half months and resulted in the elimination of the majority of key IS strongholds, arms depots and military hardware. The Russian Air Force disrupted channels of illegal oil exports from Iraq and Syria to Turkey, thus preventing financing of terrorist groups.
READ MORE: Just a coincidence? Attack on Sarmada coincided with Russian orchestra's Palmyra performance
"Of course, Russia pursues its own interests in Syria. But Moscow has no interest in Syria completely disintegrating as a state and becoming a permanent stronghold of Islamist terrorism, chaos and anarchy," the German FM said.