Pet Sematary-2: New mass grave of 'dozens of cats & dogs' discovered outside Moscow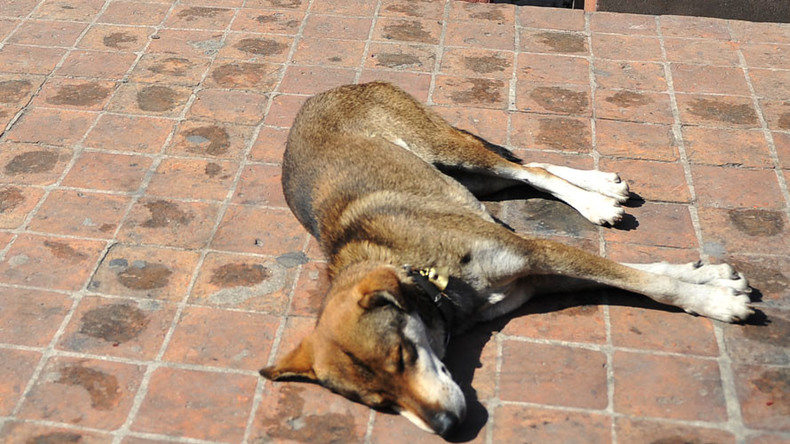 A mass grave of dozens of cats and dogs has been unearthed at an animal shelter near the city of Borovsk, 100km from Moscow. Horrific footage has been released by witnesses and volunteers, showing the bodies of dead and decomposing pets.
The animal orphanage, which has the rather misleading name "Eco", reportedly belongs to the same patrons who own another animal shelter in Moscow, dubbed "the concentration camp for pets" by animal rights activists.
Activists arrived at "Eco" after receiving reports from local residents about clouds of smoke rising high above its territory on Thursday. Although reports of a fire were not confirmed, activists discovered the corpses of dozens of animals, Interfax reported.
WARNING: GRAPHIC VIDEO
According to animal rights activists, there were some 200 dogs and cats in the shelter, many of them said to be in horrific condition, suffering from pressure sores and wounds.
READ MORE: Canine takeover: Hundreds of dogs find paradise in Costa Rica's 'Land of the Strays' (PHOTOS)
Late last month more than 29 dead cats and 12 dogs were discovered at the "Eco Veshnyaki" shelter in the Russian capital, according to police. Animal rights activists took away the remaining pets from the shelter, and a criminal case has been launched into "an act of cruelty against animals."
The mayor of Moscow, Sergey Sobyanin, has ordered that the operations of all animal shelters in the Russian capital be checked, in connection with the mass deaths of cats and dogs in "Eco Veshnyaki".