Kim Yo Sister: NK 'Supreme Leader' gives millennial sibling major job promotion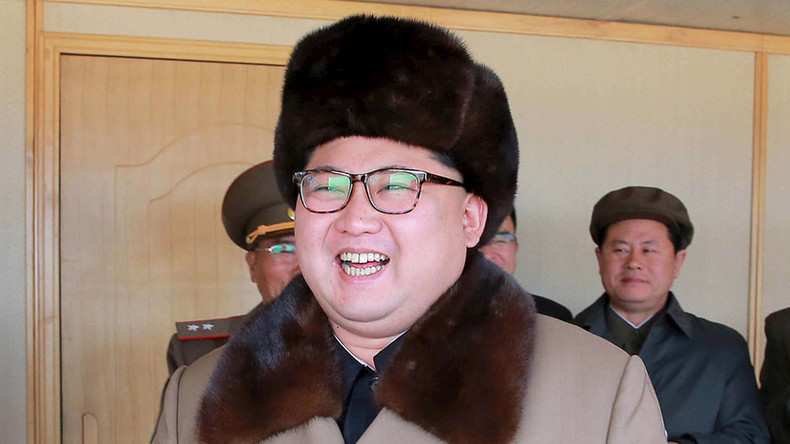 North Korea's "Supreme Leader" Kim Jong Un is set to promote his 20-something sister to propaganda minister during the first congress of the Workers' Party of Korea (WPK) since either of them were born.
Kim Yo Jong will move up from her current role as deputy director of WPK's Propaganda and Agitation Department, in which she oversees the personality cult of the "Supreme Leader" and leads "idolization projects related to Kim Jong Un," according to Daily NK.
The WPK's seventh congress is due to convene on Friday and last three or four days.
Kim Jong Un will reportedly appoint his millennial sister, thought to be 29 years old, as the director of WPK's Propaganda department, a ministerial position.
"There is a high possibility that Kim Yo Jong will be promoted to the director as she has built field experience by helping Kim Jong Un over the past three years," Yang Moo-jin, a professor at the University of North Korean Studies in Seoul, told South Korea's Yonhap News.
"She is the only one who Kim Jong Un has been depending on and trusting," he said.
There had been reports in October 2015 that Kim Jong Un had fired his sister due to a series of mismanaged events, one of which included Kim Jong Un almost being hit in the face with a guitar while visiting a collective farm.
This rumored promotion would prove these reports incorrect, however. The move would actually mirror the actions of their father, Kim Jong Il, who also appointed his sister, Kim Kyong Hui, to the same role.
Kim Yo Jong probably won't be the only one to receive a new job title this weekend, with a number of younger party members thought to be poised to move up in rank as part of a "generation shift in the party officials," the Korea Times reports.
This will see some important positions filled by people closer in age to Kim Jong Un, who is believed to be 33-years-old.
This is only the seventh congress to be held by the WPK. The last one was headed by Kim Jong Un's grandfather, Kim Il Sung, in 1980, when Kim Jong Un and his sister had yet to be born.
While a lot of secrecy surrounds the agenda for the event, which will be attended by up to 3,000 people, it is thought that the North Korean leader will outline his vision for the country in the coming years, which may revolve around its efforts to be perceived as a nuclear state.
This would follow on an increasing number of missile and nuclear tests conducted by Pyongyang in recent months, including a submarine-launched ballistic missile that was launched in April.