#DigitalVDay: Start online journey to Victory Day celebrations with RT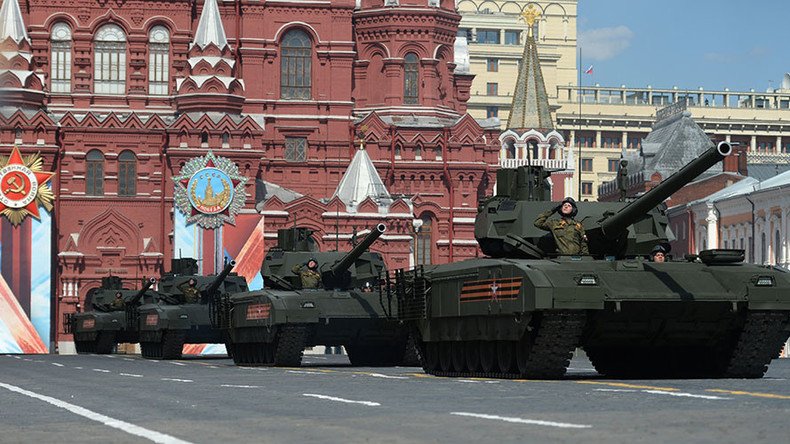 Take a digital plunge into the Victory Day celebrations from across the world. RT online reporters and cameras are just about everywhere, be it in the skies or on the ground, ready to report via Facebook, Periscope, 360, YouTube, and what not.
09 May 2016

16:37 GMT

The "Cuban Five," the Cuban intelligence officers convicted in the US as spies, and Colonel Orlando Cardosa Villavicencio, a national hero of the Republic of Cuba, visited a Communist Party Victory Day celebration in Moscow. Here's how it went.

16:36 GMT

Hundreds have come to take part in the first-ever Immortal Regiment march in Yerevan, Armenia.

16:24 GMT

Beautiful geometry in this drone footage of the Victory Day parade in Russia's Chechen capital, Grozny.

15:05 GMT

RT took World War II veteran pilots to see planes they once flew. See how they react.

14:30 GMT

Which country paid the biggest price to defeat fascism? RT asked Washington DC residents. Here's what they told us.

14:29 GMT

World War II in numbers: A straightforward RT graphic shows how devastating the conflict was for the world, and for the Soviet Union in particular.

13:23 GMT

A Victory Day parade has taken place in Donetsk, eastern Ukraine.