Germany to legalize medical marijuana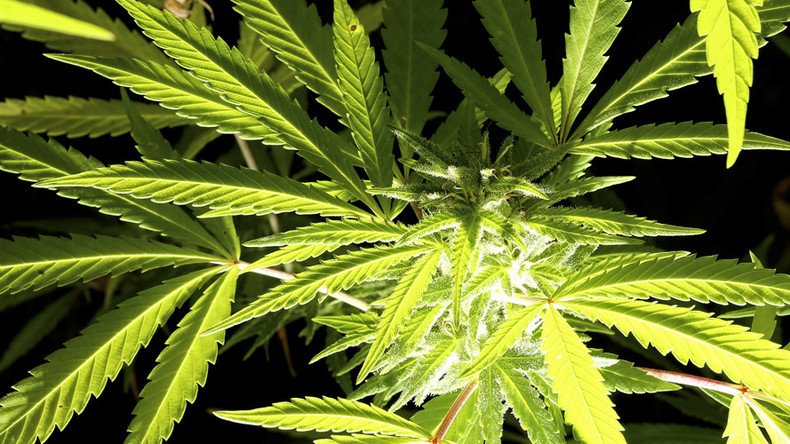 Cannabis will be available to seriously ill German patients on prescription in drug stores and its use may be covered by medical insurance, German Health Minister Hermann Gröhe announced Tuesday. The law is expected to come into force in 2017.
The draft relaxing the regulations on the use of medical marijuana is aimed to alleviating the suffering of seriously ill patients who were previously not eligible to obtain the drug. The draft law is set to be approved by the government Wednesday and then forwarded to the German parliament for further debate.
"Without wishing to pre-judge the work of the Bundestag, it is likely that the law will come into force in the spring of 2017," Gröhe told die Welt.
One of the key provisions of the law is that medical cannabis will be covered by the patients' medical insurance.
"Our goal is that seriously ill patients are treated in the best possible way," Gröhe said, adding that "we want that for the seriously ill patients the cost of cannabis as a medicine will be taken by their health insurance, if they cannot be helped otherwise," according to the newspaper.
The minister also noted that that the Health Ministry intends to initiate accompanying research into the medical effects of cannabis and that reimbursement will be linked to the participation in a scientific study.
The controversial proposal has been criticized by German Hemp Association, a lobby group advocating for cannabis legalization, which lambasted the suggested compulsory participation of the cannabis patients in the research as a condition for reimbursement as "unprecedented and difficult to accept."
The ultimate goal of German health authorities is to grow medical marijuana on German soil at specially approved sites. However, it is unlikely the country will build the infrastructure required until 2017.
"Until the government-controlled cultivation in Germany is established, which presupposes cannabis agency, the medical cannabis supply will be covered by import," Gröhe said. Before, the drug was mainly imported from the Netherlands.
At present, some 5,000 patients take medical cannabis as drops or sprays. Only 500 have obtained special permits to smoke cannabis as a painkiller. The permits are typically issued by the Federal Institute for Drugs and Medical Devices.
READ MORE: End global war on drugs, bring in decriminalization to protect human rights, says report

According to a poll by Infratest dimap, published in November, 82 percent of Germans endorse the legalization of cannabis as a painkiller for medical purposes, with some 30 percent in favor of compete legalization of the drug, including for recreational use. It is estimated that some 800,000 patients a year will be eligible to be prescribed medical marijuana for treatment after the law comes into force.
You can share this story on social media: