Mass protests in Japan as battle over changes to pacifist constitution looms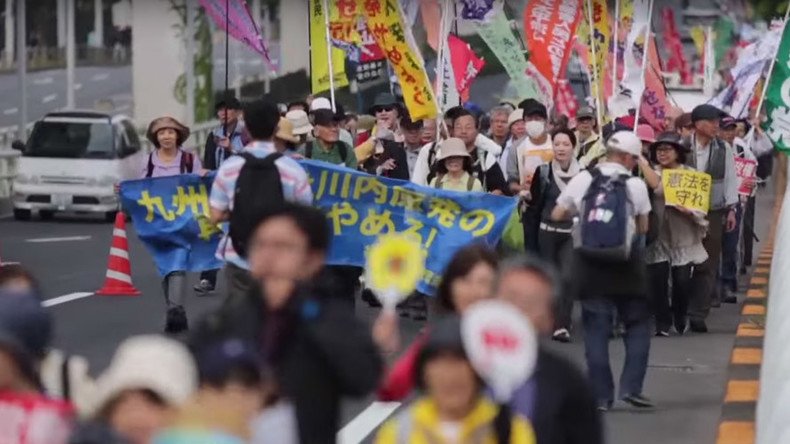 Tens of thousands poured out onto the streets of Tokyo on Constitution Day to protest Prime Minister Shinzo Abe's touted plan to change the country's fundamental war laws in the coming months.
Adopted on May 3, 1947, with input from the occupying US force, the constitution contains Article 9, which reads that "the Japanese people forever renounce war as a sovereign right of the nation and the threat or use of force as means of settling international disputes" and promises that "land, sea, and air forces, as well as other war potential, will never be maintained."
Abe has long proclaimed his desire to overturn Article 9, to give Japan more international influence, fend off China's growing might, and create closer ties with Washington.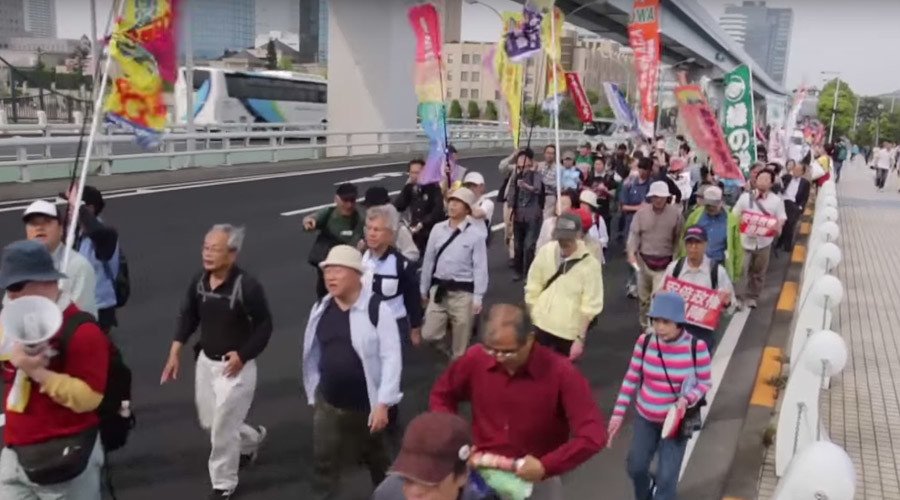 As 50,000 demonstrators – according to organizers - gathered to mark the symbolic date at Rinkai Disaster Prevention Park in Tokyo, they shouted "Safeguard the Constitution! No more wars!" and "Abe out!"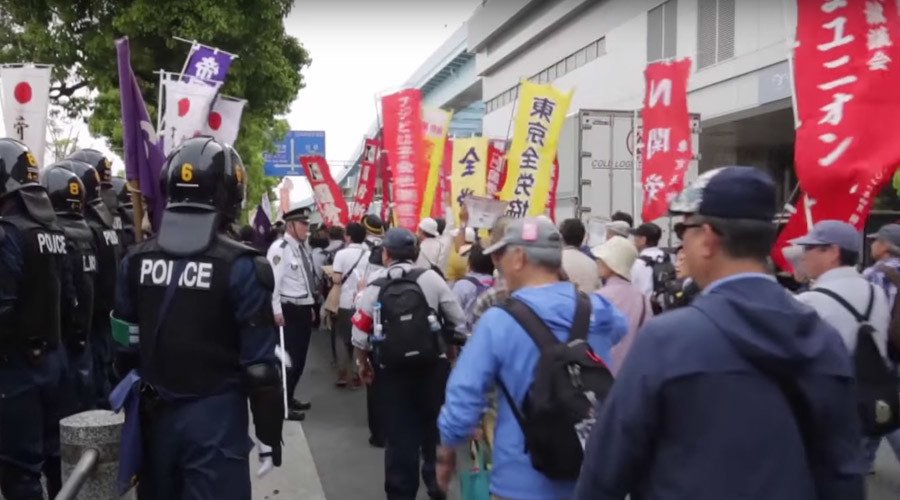 "Prime Minister Abe is trying to revise the Constitution so as to permit Japan's forces the right to exercise collective self-defense with no restrictions. This is unacceptable," Katsya Okada, leader of the leading opposition Democratic Party.
Abe has already passed legislation that allows the Japanese Self-Defence Forces a broader range of operations, but needs a two-thirds majority to change the 69-year-old constitution. His Liberal Democratic Party, and coalition partner Komeito, already have the necessary seats in the lower chamber of the Diet, but lacks the necessary votes in the upper one.
With an election this summer, Abe hopes to achieve a supermajority in the upper house as well, though his allies disagree over the exact wording of any new amendment, and a new constitutional text will have to be voted on by the public in a referendum. An opinion poll conducted by Kyodo News over the weekend suggested that 57 percent of the population are opposed to constitutional change, and only 33 percent are in favor.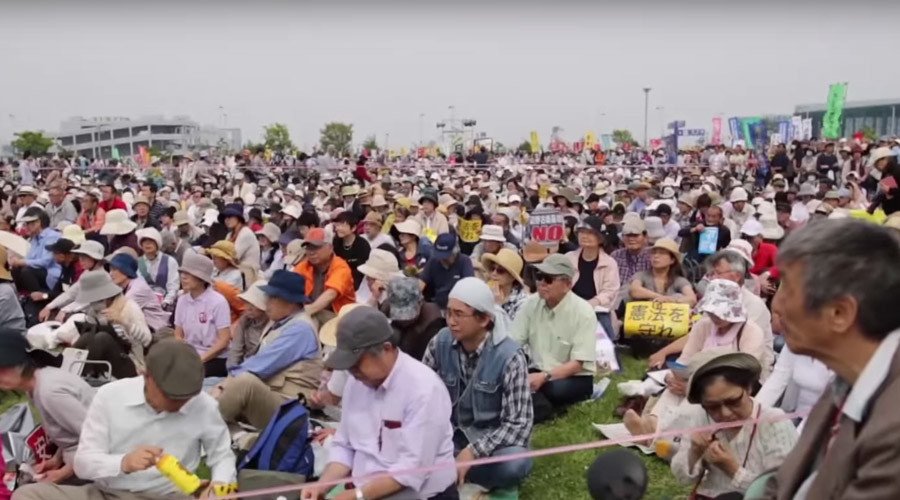 The four opposition parties at Rinkai have also officially made a pact to defeat Abe's proposals.
Nonetheless, in a different part of Tokyo, a public forum, organized by a nationalist group, advocated change.
"A national debate is necessary to decide whether the Japanese people are OK with the current situation in which the Self-Defence Forces might be perceived as unconstitutional. Let's work together to revise our Constitution," the Prime Minister said in a recorded message.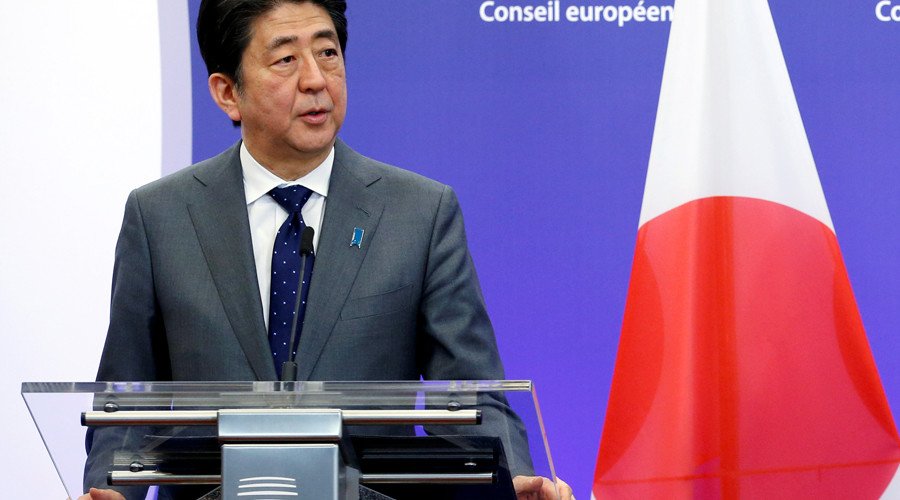 "We cannot say that we can continue to live peacefully just because we have Article 9. We need to be able to protect ourselves," proclaimed former minister Hakubun Shimomura.
Abe came to power for a second time in 2012, and initially attempted to lower the voting requirements needed to alter the constitution, before settling on the current path, as part of his stated intention of "updating" Japan's post-war political and social structures. He plans to resign from his post in 2018, after the expiration of his current term.
You can share this story on social media: