4 terror tip-offs a day: Germany's intel chief calls for more anti-extremist powers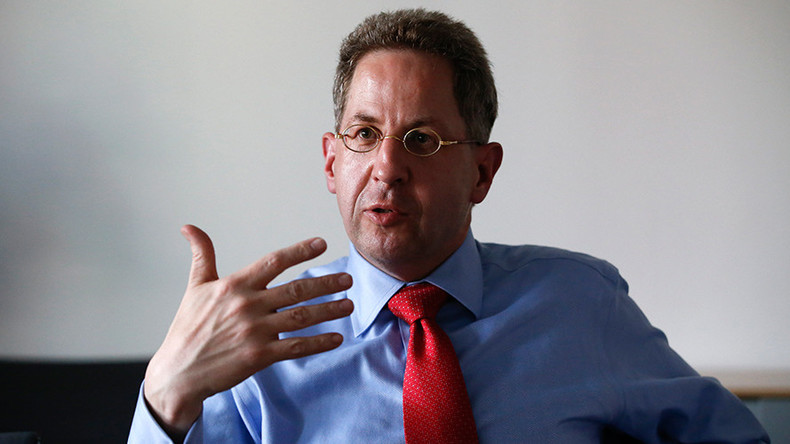 The head of Germany's domestic intelligence agency has advocated broader security powers in the face of the imminent IS threat and rise of the radical right. He called for a "coalition against extremism" in Germany to be created with moderate Muslims at its core.
Speaking at the security symposium in Berlin on Monday, the head of Germany's Federal Office for the Protection of the Constitution Hans-Georg Maassen warned of the "worsening security situation in Germany," adding that the country's political climate is "a lot rougher" now than it had been before due to the radicalization of previously non-partisan Germans and the activity of Islamist groups operating in Germany.
"For the Federal Office for the Protection of the Constitution it is clear: Islamic State wants to launch attacks against Germany and the German interests," said Maassen, as cited by Bild, stressing that the agency receives at least four tip-offs on possible jihadi attacks in Germany on daily basis.
Maassen pointed out that the threat posed by Islamists in Europe should not be underestimated as Islamic State (IS, formerly ISIS/ISIL) "has established command structure and cells in Europe, which are planning attacks and carry them out."
Out of some 800 German jihadists estimated to have join IS ranks in Syria, about 260 trained militants have returned back to Germany and pose an immense security challenge, according to the agency's data.
Maassen admitted that some jihadi fighters have been infiltrating Europe via migrant routes as it was in the case with four suspected IS fighters arrested in the refugee shelter in the Austrian city of Salzburg in December and two of the Paris attackers who had come to Europe via the Balkans.
However, he added that focusing on the fact that extremists are using migrant routes is sending a "political signal," discrediting refugees, Spiegel reported.
Meanwhile, IS has other ways on infiltrating Europe, including from within, Maassen said.
"We perceive extremists as political or religious extremists. Of course, we look at the IS. What we don't look at, is the Muslims in Germany. I warn against mixing religious extremists with Muslims in one pot," he said, as cited by Tagesschau, adding that to create a viable national coalition against extremism, the Muslim's community participation is essential.
"For that we also need Muslims in Germany, the moderates, which will together with us, fight extremism on the basis of our constitutional order," he stressed, countering the right-wing Alternative for Germany (AfD) party stance, which slammed Islam as incompatible with the country's constitution in its recently published party manifesto.
Addressing the threat posed by the right-wing extremism, which has been gaining momentum in Germany with refugee-oriented violence becoming a part of daily life, Maasen argued that the majority of those participating in anti-migrant rallies in effect have been radicalized only recently and have not pledged allegiance to any right-wing political party before. It constitutes a "trend, in which the people, who might have not been interested in politics before or were voting for the conventional parties, are being radicalized," he claimed, as quoted by Spiegel.
In order to tackle all these challenges Maasen has called for closer cooperation and the enhanced exchange of information between security services at both national and international levels and demanded expansion of intelligence services' power enabling them to cope with the threat, including introduction of electronic tagging.
"If the security situation deteriorates, it requires a corresponding readjustment," he said, while criticizing the recent ruling by Germany's highest court which had revoked some key elements of anti-terror law by putting restrictions on the practice.
"[Parts of the law] lack supplementary rule-of-law safeguards, particularly safeguards protecting the core area of private life or guaranteeing transparency, individual legal protection and judicial review," the court said in its statement, as cited by DW.