'Lost, frustrated, suicidal youths': Journalist infiltrated ISIS-linked cell plotting French attacks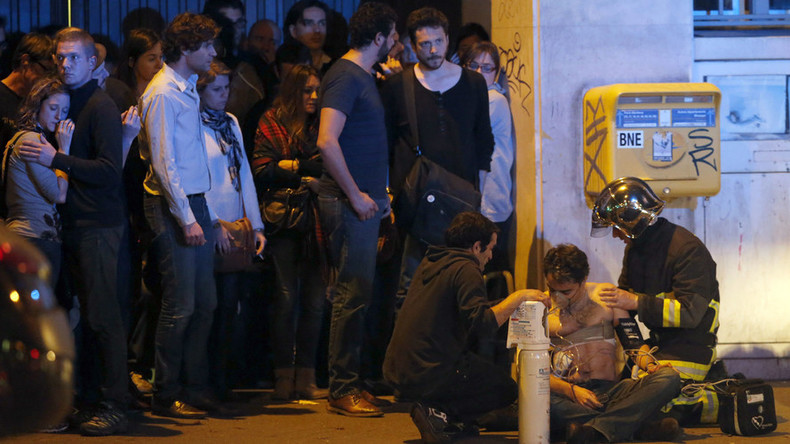 A French journalist infiltrated an Islamic State-affiliated cell plotting attacks in France. Using a hidden camera he managed to film the would-be jihadists, who were willing to kill as many French as possible to get to 'heaven'.
The Canal+ journalist who used the pseudonym Said Ramzi (Ramzy) carried out his investigations over a six-month period. The complete documentary entitled 'Allah's Soldiers' will be released later on Monday. The intrepid journalist gave interviews about his mission to the AFP news agency and Telerama magazine.
Ramzi describes himself as a Muslim "of the same generation as the killers," who carried out the deadly Paris attacks in November 2015.
"I am a Muslim. Each new attack impacts my personal life because it complicates the issues around racism and integration," he told Telerama.
He said he doesn't blame those who treat Muslims and Muslim migrants with prejudice.
"The terrorists of 13 November are all descendants of immigrants. So the dread of Muslim terrorists is real. I want to fight those guys who kill in the name of Allah. And the weapon that I have chosen is infiltration."
Ramzi told AFP that he was working to reveal the deeper motivations behind terrorists' actions and "to understand what was going on inside their heads."
"One of the main lessons was that I never saw any Islam in this affair. No will to improve the world. Only lost, frustrated, suicidal, easily manipulated youths," he said. "They had the misfortune of being born in the era that Islamic State [IS, formerly ISIS/ISIL] exists. It is very sad. They are youngsters who are looking for something and that is what they found."
'Towards paradise, our women are waiting for us there'
Ramzi was talking to extremists on Facebook and managed to make contract with one, a young French-Turkish citizen named Oussama, who called himself the 'emir' of the group. The jihadist cell numbered at least 10 extremists who were determined to kill the "maximum number of infidels" and thus enter paradise.
Some of the extremists were born into Muslim families, while others were converts.
The first meeting took place in the town of Chateauroux in central France, at an outdoor activities center that was deserted in winter, Ramzi told AFP.
Oussama tried to convince him that paradise awaited him if he carried out a suicide attack.
"Towards paradise, that is the path," Oussama said. "Come, brother, let's go to paradise, our women are waiting for us there, with angels as servants. You will have a palace, a winged horse of gold and rubies."
The location of the meetings changed from time to time. Ramzi described one more gathering in the Paris suburb of Stains.
The journalist recalls a conversation with one of the extremists, who suggested attacking a plane with "a little rocket-launcher." While they were talking, the extremist pointed to a plane approaching nearby Bourget Airport northeast of Paris.
The would-be terrorist suggested that if they do "something like that," France would be "traumatized for a century."
Ramzi says that Oussama's world "is delusional."
"Oussama …spends his time stuffing my head: 'The martyr does not feel the pain', 'Let's go to Heaven' , 'Our women await us'," the journalist said.
Oussama told him that they must hit "a military base."
The 'emir' also proposed to attack major French television stations, including BFM TV, iTele, saying they are "at war against Islam."
He praised the terrorist attack on Charlie Hebdo in January 2015, calling to strike journalists "at the heart" and "take them by surprise." According to the 'emir', French people "must die by the thousands."
Some time ago Oussama was arrested by Turkey and handed over to France where he spent five months in prison for attempting to reach jihadists in Syria. He still kept in touch with IS militants via Telegram messenger.
Ramzi said Oussama and other militants were even able to communicate with IS via laptops and mobile phones while in jail.
"They read their blogs and their Facebook pages. They communicate with fighters in Raqqa [Syria]," Ramzi said.
Once Ramzi had to meet a woman wearing a niqab who handed him a letter, saying that he should target a nightclub, shoot "until death," then wait for security forces before setting off a suicide belt.
However, security forces eventually managed to bust the group. They made several arrests and Ramzi's mission was over.