32 dead: Double car bomb attack in Iraq, ISIS claims responsibility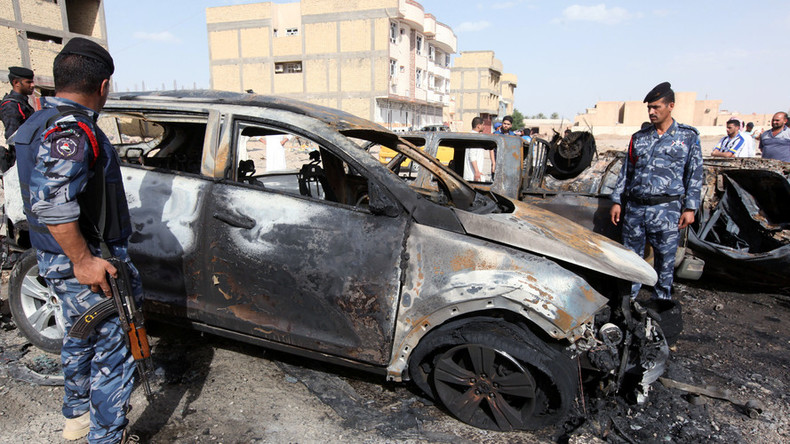 Two car bomb explosions in the southern Iraqi town of Samawa have claimed the lives of at least 32 civilians and injured 75 more, reports Reuters citing local police. Islamic State (IS, former ISIS/ISIL) has claimed responsibility for the attacks.
The initial explosion took place close to a governmental building and the second one went off some 60 meters away, at a bus station, police told Reuters.
The blasts caused fire and thick pillars of smoke to rise from the scene. Firefighting teams arrived to extinguish flames engulfing destroyed vehicles.
Islamic State controls the mostly Sunni-inhabited north and west of Iraq, so terrorist attacks in the south, where Samawa is situated, are relatively rare.
The death toll from the double terror act in Samawa is likely to rise as rescue teams and firefighters continue to clear away the debris left by the explosions.
Samawa is the capital of Muthanna Governorate inhabited primarily by Shia Muslims.