Submerged Russian nuclear sub fires Kalibr cruise missile in Arctic drills (VIDEO)
A Russian nuclear submarine, Severodvinsk, has carried out firing drills in the Barents Sea, successfully striking a coastal target in the Arctic with the latest Kalibr cruise missile from a submerged position.
The crew of the latest multipurpose nuclear submarine of the Northern Fleet, Project 885 Severodvinsk, successfully launched the missile from the Barents Sea, the Russian military said in a statement.
The missile hit its target in the Arkhangelsk region "with high accuracy", the statement added. The strike was conducted as part of wider navy combat drills in the area.
The ministry also noted that Severodvinsk, which sailed to sea earlier this week, has carried out a number of other drills within the winter framework training exercises of Russia's Northern Fleet.
Russian Kalibr missiles were also tested on the Caspian Flotilla during week-long drills that involved some 20 vessels and concluded on Friday.
"A strike group of the flotilla has conducted firing drills using naval practice targets and hit them successfully," the press service said.
Ships with the Russian Navy's Caspian Flotilla fired off 3M-14 submarine-launched cruise missiles (SLCM) for the first time on Islamic State targets in Syria on October 7 and November 20.
Ever since the debut, the Kalibr became one of the main perceived threats to US security. The Office of Naval Intelligence (ONI) said in December that it"is profoundly changing [Russia's] ability to deter, threaten or destroy adversary targets."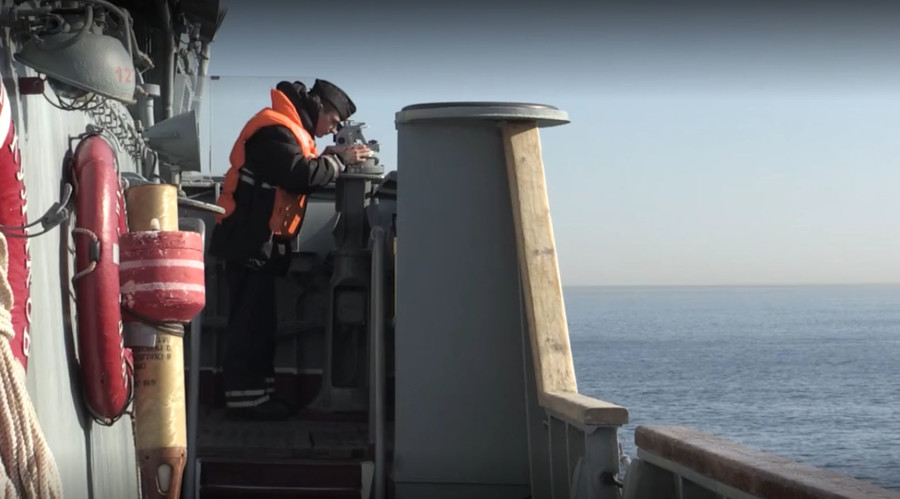 With a range of roughly of 2,000 km, the supersonic 3M-54 Kalibr missile is small enough to be carried by submarines and small warships. Furthermore the missile is capable of carrying both a conventional or nuclear warhead and is able to penetrate the enemy's missile defense systems thus changing the calculus of the reach and effectiveness of smaller navy ships.