2nd chance? Nazi salute video failed to unseat Merkel party members, media find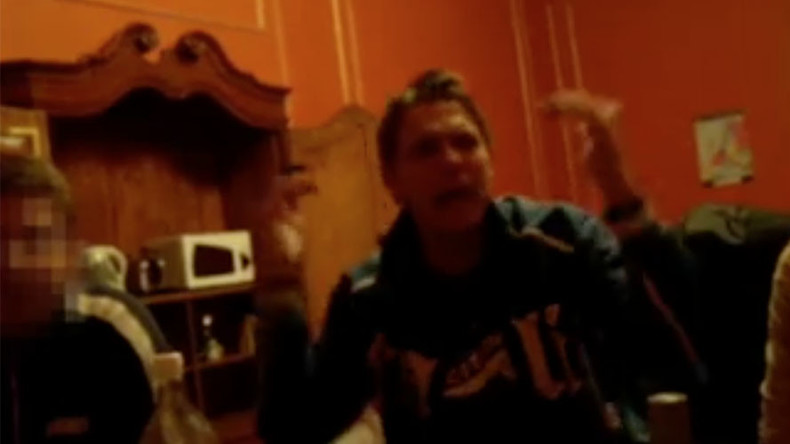 Three of Angela Merkel's fellow party members have been exposed for chanting right-wing slogans and showing off badges bearing Nazi swastikas. The ugly events of a decade ago have caused a fresh scandal in the chancellor's CDU party.
It happened in 2005, when three young men just on the cusp of their political careers, Christoph Brzezinski, Danny Freymark and Lukas Krieger, made a trip to the Latvian capital of Riga.
There, the young men recorded a home video now at the center of the scandal. Proclaiming "Germany for Germans" and "fighting Jewish Bolshevism" and the like, they held up pins showing the Nazi swastika and called it "a badge of honor."
Although the video first popped up in 2008, BILD newspaper dragged it to the fore again this week.
All three are now deeply regretting what they did back in 2005, insisting the remarks were made in a drunken state, with Lukas Krieger declaring he made "the most serious mistake of my life and I regret it." Similar statements were made by Freymark and Brzezinski.

In 2008, the video resulted in various punishments, including lengthy suspensions, according to Tagesspiegel. However, the three did eventually make it back to the CDU.
Now the three politicians – not so young anymore – have all been planning to take part in the upcoming elections in September.
They are also said to be involved in a German-Israeli reconciliation process at a governmental level. Krieger and Freymark are involved in the promotion of a holocaust memorial (Förderkreis Memorial to the Murdered Jews of Europe). Freymark is a board member, while Brzezinski is a member of the German-Israeli Society.
However, the second round of the scandal may result in new suspensions.
CDU regional party chairman Frank Henkel said the trio's behavior was "completely tasteless and unacceptable."
However, Henkel noted they "have drawn conclusions," stressing that in accordance with Christian tradition the young men have a "right to a second chance." All three are obviously loyal to the German constitution and reject National Socialist ideas, Henkel said, according to Tagesspiegel.
Representative of the Jewish community of Germany, Mike Samuel Delberg, insists he knows Krieger and Brzezinski from a positive side only.
"They are committed against Israel-hatred and anti-Semitism. I would swear an oath that they are not anti-Semites," Tagesspiegel quoted Delberg as saying.