Far-right party skyrockets to top 3 in German polls amid refugee crisis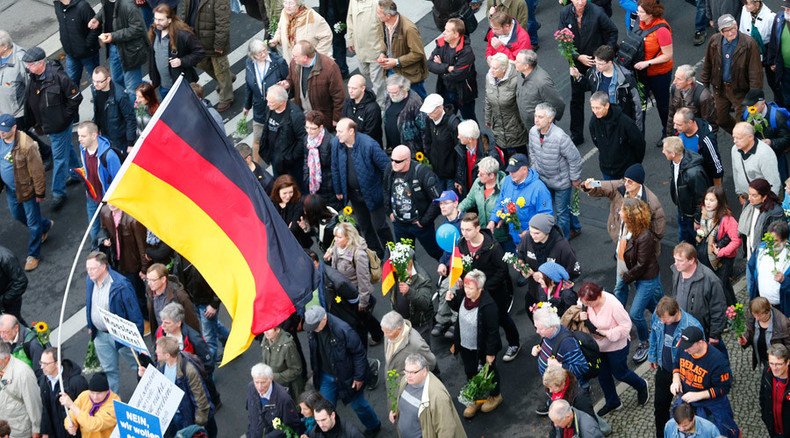 Anti-refugee rhetoric has propelled the far-right Alternative for Germany (AfD) party to third place in the country, a fresh poll has revealed.
According to a weekly survey by INSA, AfD would have received 10.5 percent of the vote if an election was held Wednesday.
This means that the ultranationalist party has surged ahead of left-leaning parties the Greens and Die Linke (Left Party), which both registered 10 percent support.
Support for AfD appears to have skyrocketed in recent months, as they had only 3 percent in the polls as recently as August.
READ MORE: Migrant crisis pushing Germany towards 'anarchy and civil war'

It is also the best result for the party, which was established in 2013 as a Eurosceptic group, but then switched to criticizing Chancellor Angela Merkel's immigration policies.
One of the party's key figures, Björn Höcke, has made headlines with hardline nationalist rhetoric. Some of its slogans, such as: "Germans! Three thousand years of Europe, 1,000 years of Germany," have been compared to Nazi propaganda.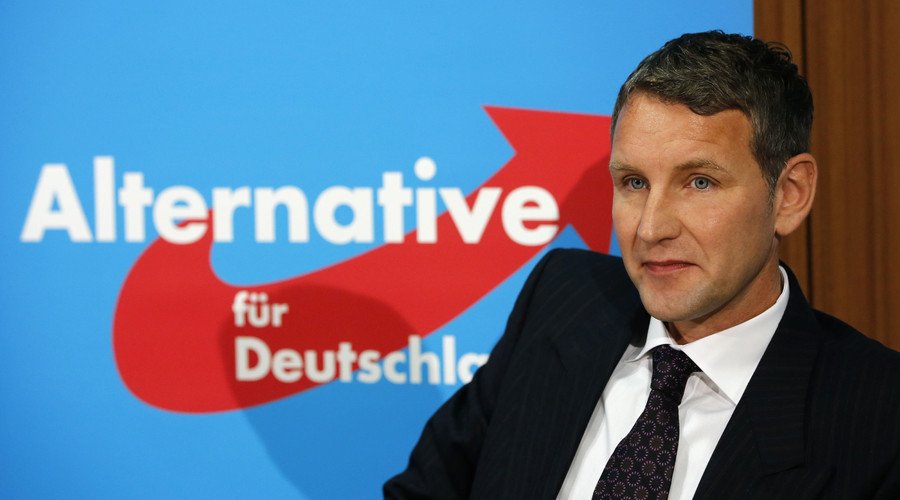 Chancellor Angela Merkel's ruling alliance, comprising the Christian Democratic Union (CDU) and the Christian Social Union in Bavaria (CSU) remains top of the polls with 35 percent, followed by the Social Democrats (SPD) on 23.5 percent, the poll showed.
The left has blamed the CSU for creating the conditions for the growth of the AfD, saying that the conservative Bavarian party made "xenophobic slogans socially acceptable."
The Christian Social Union has recently called for the building of border fences in response to hundreds of thousands of refugees coming to Germany from Syria, Iraq and Afghanistan.
"The AfD is also profiting from the impression that people in need could overwhelm a rich country like Germany – but this is a fictitious emergency," Katja Kipping, chair of the Left Party, told The Local. "The relevant authorities at the federal level didn't react quickly enough to the predictable rise in refugee numbers."
Hermann Binkert, the head of the INSA polling agency, said that the rise of the AfD can be explained by its more "authentic position in terms of refugees and migration."
"Voters who don't agree with [Merkel's] CDU go to the AfD because all the other parties stand for the Willkommenskultur [Germanys' welcoming policy toward refugees]," he said.
But Binkert was reluctant to predict whether, in the long term, the AfD would maintain its current popularity, which he said was closely tied to the refugee crisis.
"If the refugee issue were to be solved, then the central reason why people are saying they'd vote for them would also disappear," he said.
LISTEN MORE:
You can share this story on social media: