Uranium season: 2nd group of isotope smugglers busted in Georgia in 10 days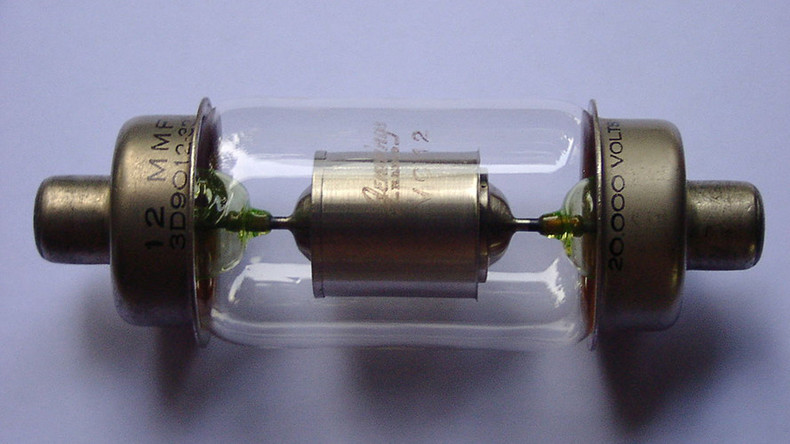 Georgia's security service says it has detained a group of five Georgian citizens, alleged to have been trying to sell radioactive Uranium for $3 million. The group was caught in possession of Uranium-238 and Uranium-235, Reuters reports.
"Officers of Georgia's State Security Service detained five Georgian citizens, who were trying to sell uranium," security service investigator Savle Motiashvili said.
"The detainees were planning to sell nuclear material, Uranium-238 and Uranium-235, weighing 1.66 kilograms for $3 million," he added.
"They were arrested when they were moving the radioactive material to a flat in Kobuleti," a member of the Georgian security service told a press conference, according to RIA Novosti.
The arrests come less than two weeks after the country's security service detained six individuals who were trying to sell Uranium-238. Three Georgians and three Armenian citizens were arrested. The group was hoping to sell the weapons-grade material for $200 million, Motiashvili said at the time.
Motiashvili added that a radioactive proof container for transporting the Uranium-238 was found at the apartment of one of those arrested on Thursday.
"Given the gamma ray emission, the identity of the source and radiological expertise report, the seized substance endangers life and health," he said, as cited by Reuters.
Uranium-238 is a highly radioactive substance and an important component in the manufacturing of armor-piercing weapons.
In January, Georgia's security service said it had foiled a plot to sell radioactive cesium. The agency said three men were arrested in the capital Tbilisi for trying to peddle Cesium-137 for $100,000.
Cesium-137, obtained as a by-product from nuclear reactors, can be utilized for medical and industrial purposes. However, it can also potentially be used by terrorists who want to create a dirty bomb as it would disperse deadly radiation after detonation.
Uranium-238 is the most common natural uranium isotope. Although it can't undergo a nuclear chain reaction, it can be used to produce plutonium 239, which can be exploited for the production of nuclear weapons.
You can share this story on social media: