Monsanto announces new technology to make its GM crops more pest resistant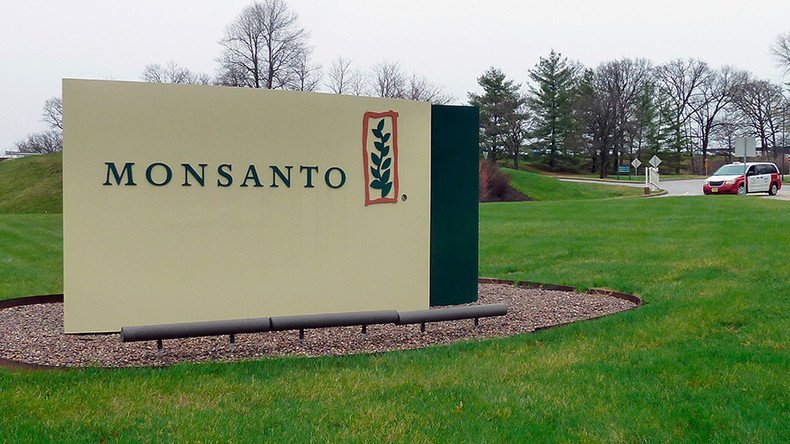 Monsanto says it has developed breakthrough technology to help make its crops more resistant to bugs and pests. The new techniques will help target insects that have developed resistance to previously genetically modified crops.
The research was conducted by scientists at Harvard University in conjunction with Monsanto. The aim was to try and speed up the process of generating proteins, which have properties that can kill pests.
The team was using PACE (phage-assisted continuous evolution) technology, which is able to eliminate insects that have grown resistant to prior agricultural solutions. The PACE method is 100 times faster than other methods in trying to identify protein with insect killing properties, according to the research team.
"Scientific breakthroughs like PACE technology are key to continue bringing solutions to farmers to help them get more out of every acre," Tom Adams, vice president of biotechnology at Monsanto said in a press release.
"The remarkable progress that's been made in applying PACE to agriculture biotechnology is a huge testament to the success that comes when parties work together and collaborate to advance science in a way that can bring long-term benefits to global agriculture."
The importance of the technique means that the proteins are able to be developed at faster than the insects and pests are able to become resistant.
"It's a breakthrough in a way we can handle resistance in the future," Tom Malvar, the head of insect control discovery at Monsanto said, according to the Agriculture journal. "This technology is not limited to insect control. We envision this having broad applications," he added.
In November, a report by Greenpeace slammed the genetically modified (GM) crop industry, for failing to tackle problems regarding superbugs caused by insects becoming resistant to previously genetically modified crops.
"GM crops can only increase yield by reducing losses to pests in years of high infestation, and this effect is not permanent as pesticide-producing crops lead to resistant 'superbugs'. GM crop yields have often failed to isolate the effects of GM technology from other factors, or to compare like-for-like farms," the report stated.
GM corn and soyabeans have given smaller yields in recent years in the US due to pests and weeds becoming resistant to weedkillers used to protect the plants.
In March, the US Department of Agriculture announced its intention to end regulation of Monsanto's GM corn that is engineered to resist the company's herbicide, meaning that farmers will now be able to plant the corn strains without permits.
However, the move was slammed by critics, with the National Sustainable Agriculture Coalition, a nonprofit advocating pro-family farm policies, saying the unregulated process could lead to environmental damage.
"Without a coordinated and thorough evaluation of the full technology package, and a meaningful analysis of impacts, adding yet another new crop/herbicide package will continue adding to the existing harmful effects on herbicides on ecological systems, human health, and farmers' livelihoods through herbicide drift and non-target crop losses; the widespread increase in herbicide-resistant weeds; and environmental and public health impacts," the group said in a statement.
In November, protesters took to the streets in hundreds of cities around the world for the 2015 Million Mask March, which saw activists storm the doors of Monsanto in Washington, DC. In May, activists from over 400 cities spoke out against GMOs and Monsanto's monopoly over the food supply.
Activists accuse the agricultural corporation of selling toxic chemicals, which are bad for people's health, water supplies, vital crop pollinators and the environment in general. The giant is also criticized for its attitude towards food safety regulations and staunch opposition to GMO labeling. Small farmers blame Monsanto for monopolizing the seed market.
In January, Seattle announced its intention to sue Monsanto over allegations the company polluted the Lower Duwamish River and city drainage pipes, becoming the sixth city to file a lawsuit against the bio-tech giant.
"Long after the dangers of PCBs were widely known, Monsanto continued its practice of protecting its business interests at our expense," City Attorney Pete Holmes said in a statement. "The City intends to hold Monsanto accountable for the damage its product wreaked on our environment."
You can share this story on social media: