Moment of suicide blast that killed 1, injured 13 in Turkey's Bursa caught on video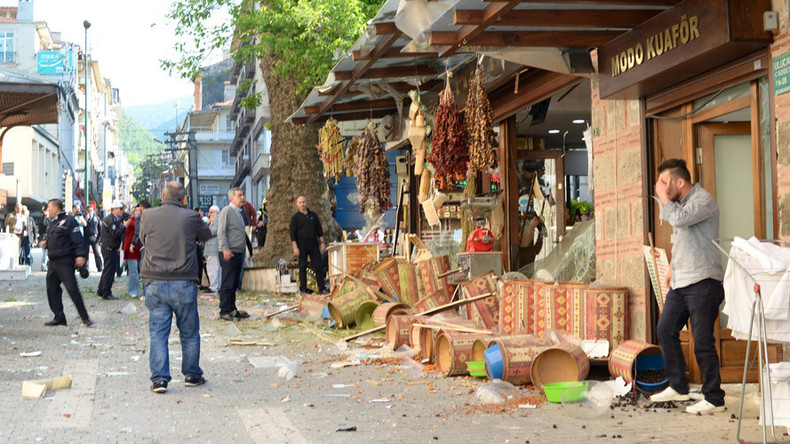 A female suicide bomber has blown herself up, wounding at least 13 people near a historical mosque in downtown Bursa in northwest Turkey, according to local officials.
The blast occurred as a funeral prayer was about to take place at the Grand Mosque of Bursa.
Photos and videos from the scene showed the blast site near the mosque cordoned off by police. Extensive damage to nearby buildings is seen on the footage.
The Turkish health minister said that at least 13 people were wounded, but there were no critical injuries.
Bursa Governorate said the explosion was caused by a 25-year-old female suicide bomber. There was no immediate claim of responsibility.
The blast was the fifth suicide city bombing to take place in Turkey this year.
It comes just one month after a major terror attack rocked Ankara, killing over 30 people and injuring 125 others. Just days after that attack, a suicide bombing in Istanbul killed five people and injured 36.
On Tuesday, the US issued a warning over "credible indications" of terrorist threats at tourist attractions in Turkey. The US Embassy in Turkey said on its website that Washington continued to receive reports that terrorist groups "are seeking opportunities to attack popular tourist destinations throughout Turkey."
It urged American citizens to be vigilant in "crowded public areas and popular tourist destinations."
You can share this story on social media: