Civilian casualties from explosive weapons in Turkey jumped 7,682% last year – study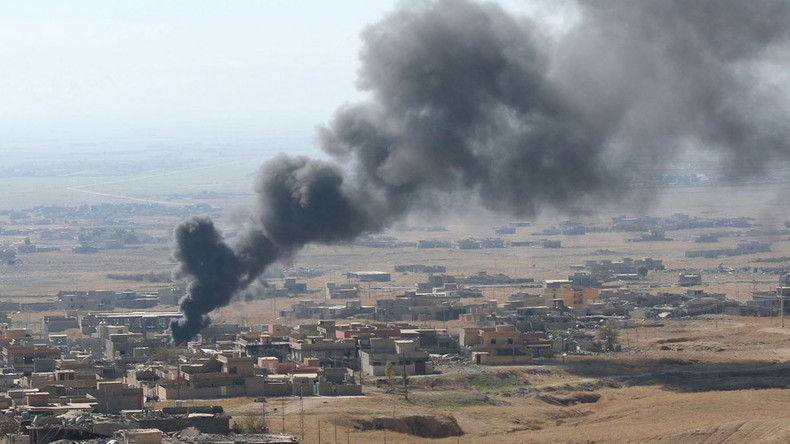 Civilian casualties from explosive weapons in Turkey rose by a staggering 7,682% last year, according to a new report. The research found that worldwide deaths and injuries from such weapons have risen for the fourth year running.
Turkey's dramatic spike in civilian deaths comes as Ankara continues its operation against militants from the Kurdistan Workers Party (PKK) in the country's southeast.
The operation has led to widespread criticism from European leaders and human rights organizations, and the US has advised its citizens to avoid traveling to Turkey's southeast.
The campaign's launch in mid-2015 violated a two-year ceasefire agreement and revived a conflict that has claimed more than 40,000 lives since 1984.
Turkey has also seen major terror attacks this year, with a car bombing in Ankara killing over 30 people and injuring 125 others in March. Just days later, a suicide bombing in Istanbul killed five people and injured 36 others.
An explosion in the northwest city of Bursa killed one person on Wednesday and injured 13 others. The attack was launched by a female suicide bomber, a security source told Reuters.
Read more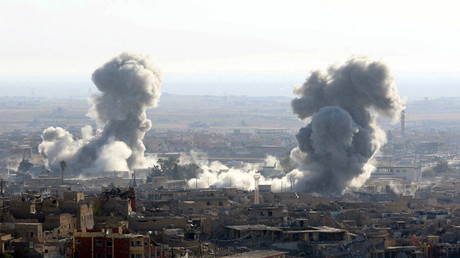 Meanwhile, the report – released by the organization Action On Armed Violence (AOAV) on Tuesday – also includes global statistics on explosive weapons casualties, as well as breakdowns for other countries.
It found that 43,786 people were killed or injured by explosive weapons in 2,170 incidents last year. Of those, 33,307 – 76 percent – were civilians.
The numbers represent a two-percent surge in 2015 from 2014, and the fourth consecutive year in which casualties from explosive violence increased.
Civilian casualties most often occurred in populated areas, where 92 percent of those killed or injured were civilians – compared to 31 percent in other areas.
In particular, there was a steep rise in the number of civilians recorded killed or injured by suicide attacks. That number totaled 9,205 globally, representing a 67-percent increase from 2014. Such attacks occurred in 21 countries – the highest number ever recorded.
Incidents caused by air-launched weaponry killed or injured a reported 9,200 civilians, accounting for 28 percent of all civilian casualties and a 57-percent rise from the previous year.
Although Turkey experienced the biggest increase in civilian deaths and injuries as a result of explosive weapons, other countries also saw spikes. Yemen placed second, with a 1,204% spike. Trailing not-so-closely behind were Egypt (142%), Libya (85%), Syria (39%), and Nigeria (22%).
But while Turkey experienced the biggest jump, the highest number of civilian deaths and injuries actually occurred in Syria, Yemen, Iraq, Nigeria, and Afghanistan.
Incidents were recorded in 64 countries and territories in 2015 – five more than in 2014. Twenty-three of the countries listed had no recorded incidents the previous year.
The report defines explosive weapons as those which "share common characteristics causing deaths, injuries, and damage by projecting explosive blast, heat, and often fragmentation around a point of detonation." It goes on to list examples of such weapons, including airdropped bombs, mortars, improvised explosive devices (IEDs) and artillery shells.
The UK-based AOAV defines itself as an organization that aims to "carry out research and advocacy in order to reduce the incidence and impact of global armed violence."