France wins $39bn contract to build fleet of world's 'most sophisticated' subs for Australia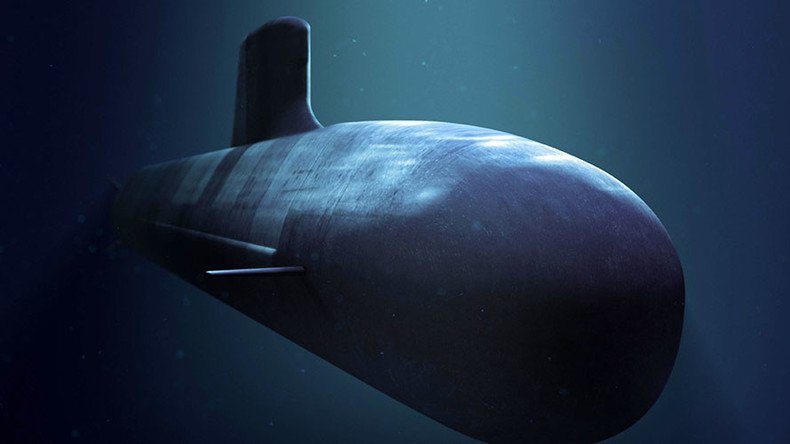 The largest naval public spending project in Australian history, worth some AU$50 billion ($38.5bn), has been awarded to a French company which will build 12 subs to replace and double the size of the Royal Australian Navy's currently outdated submarine fleet.
"These submarines will be the most sophisticated Naval vessels in the world," said Australian Prime Minister Malcolm Turnbull as he made the announcement Tuesday.
Announcing the winner, Turnbull stressed that the new contract will result in more jobs as the new submarines are set to be built in Adelaide's ASC shipyard. At least 2,800 new jobs will be offered to construct the new fleet of French-engineered subs in South Australia.
"This is a great day for our Navy, a great day for Australia's 21st century economy, a great day for the jobs of the future," Turnbull added. "Australian built, Australian jobs, Australian steel, here right where we stand."
The announcement by Turnbull came after a Cabinet meeting and the approval of the decision by the National Security Committee. The new submarines will replace the navy's current fleet of six Collins-class submarines scheduled to retire from service in the mid-2020s.
Three groups – Germany's ThyssenKrupp Marine Systems, France's DCNS and Japan's Mitsubishi Heavy Industries – have submitted bids to secure the largest contracts in Australian naval history.
DCNS' winning project offers to supply the country with a 4,500-tonne diesel-electric version of its 4,700-tonne nuclear-powered Barracuda submarine. The new class sub with a pump jet-propulsion system offers a quieter traveling capabilities and will be called Shortfin Barracuda after a predatory fish found in Australian waters.
"While exact details remain confidential, DCNS can confirm the Shortfin Barracuda is over 90 meters in length and displaces more than 4,000 tons when dived," said Sean Costello, CEO DCNS Australia, when announcing the bid.
"Shortfin Barracuda will remain in service until the 2060s and the Block 1A platform will be updated and upgraded with new technology developed in France and Australia," Costello added.
Ahead of the announcement the Australian Strategic Policy Institute Defence and Strategy Program director Andrew Davies, told ABC that the new submarine will be built to incorporate US defense systems.
"It will be a three-way collaboration, Australia, the United States and whoever we pick as a provider," Davies said. "In fact, the Mark 84 torpedo is a weapon that's been a joint development of Australia and the United States and we'd like to stay in that program and keep that weapon. Whoever builds the submarines is going to have to incorporate that and that shouldn't be a problem."
The French proposal proved to be superior to those of its rivals. Japan's government offered a modernized version of its 4000-tonne Soryu-class submarine. It wanted to lengthen the body of the sub to provide more space for fuel and batteries and offer more room to the crew. The German company TKMS also offered Australia a 4,000-tonne sub through proposed to scale up its 2,000-tonne Type 214 class submarine.
You can share this story on social media: