5.6-magnitude quake strikes 100km SW of Suchiate, Mexico at depth of 10 km – USGS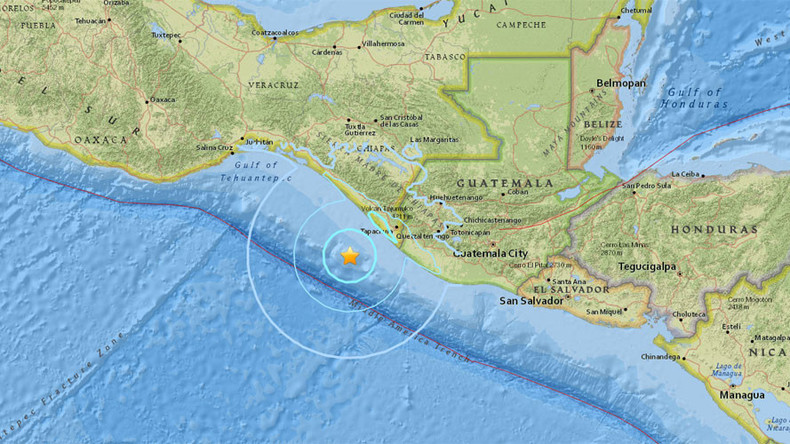 A 5.6-magnitude earthquake has struck southwest of the Mexican town of Suchiate at a depth of 10 km, the US Geological Survey reported.
The tremor took place 97 kilometers from the Chiapas state town of Suchiate, which has over 35,000 residents.
READ MORE: 5.5 magnitude quake strikes off Mexican coast
The quake occurred 81 kilometers from the town of Puerto Madero, which has a population of 6,000 people, and 103 kilometers from the city of Tapachula, which has 320,000 residents.
According to EMSC (European Mediterranean Seismological Centre), the quake has a magnitude of 5.7.
READ MORE: 5.3 quake in Mexico Sea of Cortez, 119km northeast of San Jose del Cabo - USGS
Mexico is considered one of the world's most seismically active countries, with a long history of earthquakes, according to the USGS. In July 2014, five people died after a 7.1-magnitude quake struck the southern Mexican state of Chiapas and neighboring Guatemala.
You can share this story on social media: