Drone footage reveals scale of destruction by Ecuador quake (VIDEO)
Published time: 23 Apr, 2016 10:31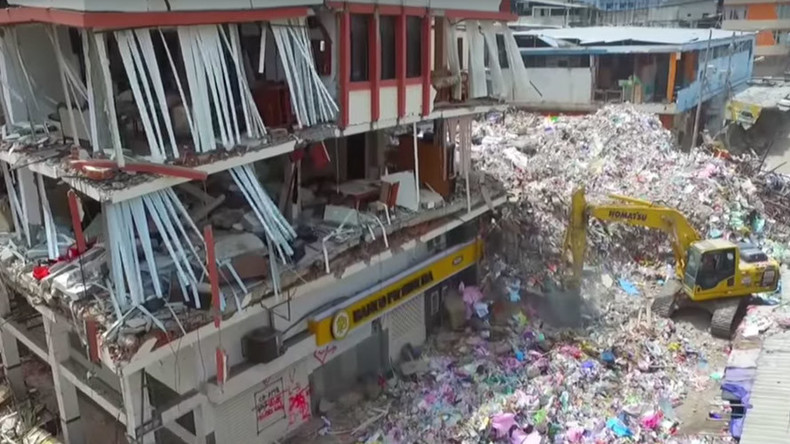 Hovering over collapsed buildings and piles of debris, a drone has captured a scary panorama of the Ecuadorian city of Manta struck by the country's latest deadly earthquake.
The drone flies around what seems to be a badly damaged block of flats, and then a hotel with broken windows, and curtains blown into the empty rooms by the wind.
There is a skewed building of a hotel that is almost collapsing, with very few people or cars in the empty streets.
A week ago, the 7.8-magnitude earthquake – the worst in seven decades – struck the country, killing 602 people and injuring 12,492 more. A total of 130 people are currently declared missing, and tens of thousands have been left homeless, according to emergency management authorities, as quoted by Reuters.
The aftershocks have been striking almost daily, with the latest a 5.8-magnitude tremor that hit in the early hours of Saturday and 6.0 tremor that hit Friday.
READ MORE: The Big Ones: Scientist warns up to 4 quakes over 8.0 possible under 'current conditions'