Vostochny Cosmodrome ready for 1st launch with rocket placed in take-off position (VIDEO, PHOTOS)
A Soyuz booster with three satellites has been placed in an upright position on the launch pad for the very first launch from Russia's new Vostochny cosmodrome. The takeoff is scheduled for April 27.
Preparations for the maiden launch at Vostochny have entered their final stage. Soyuz-2.1a fuel tanks are still empty now, yet most of the delicate operations have been successfully fulfilled.
"Verticalization has been a success. The booster is fixed on the launching complex," Interfax cited a source in Russia's Roskosmos space agency as saying.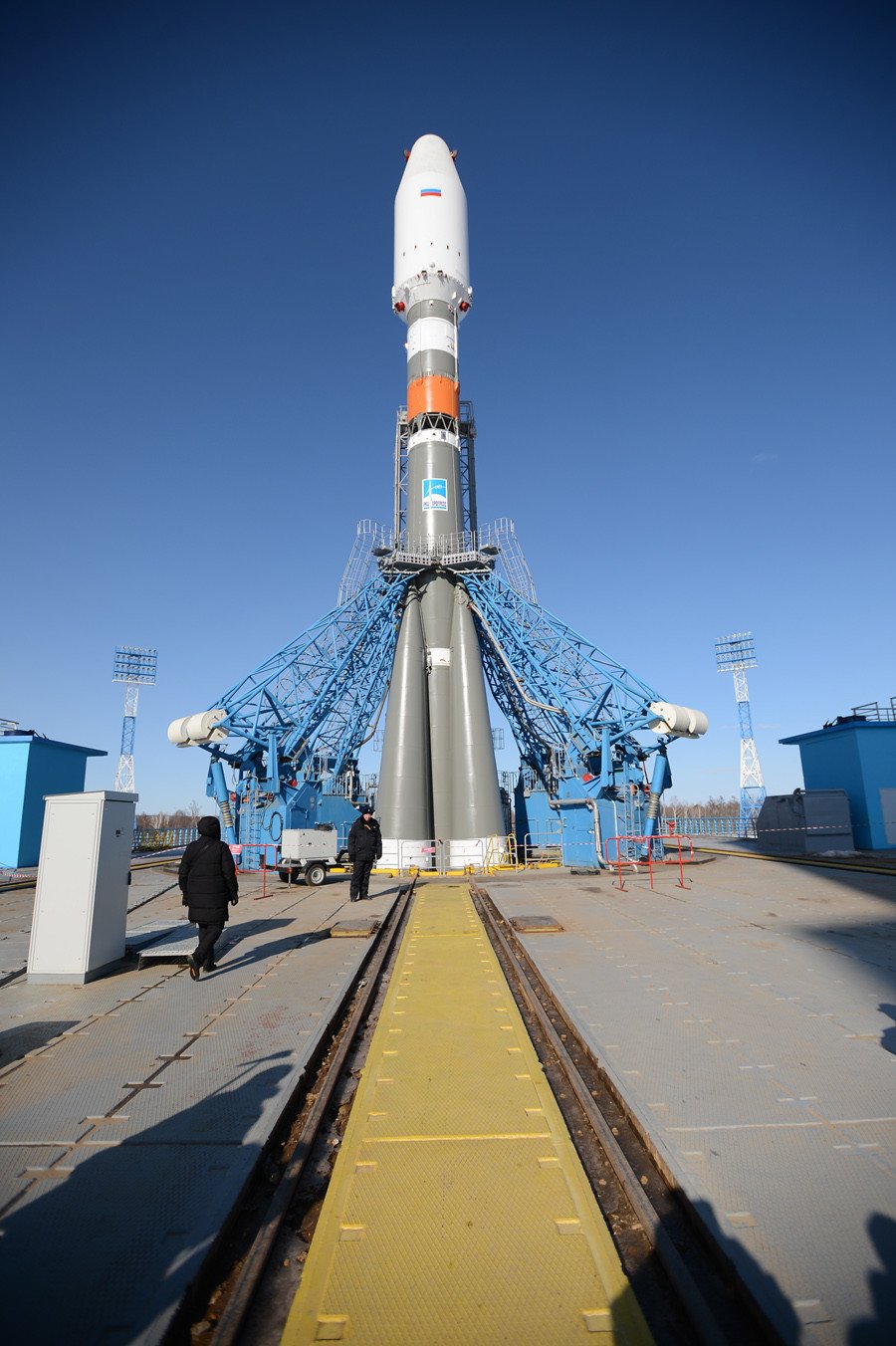 A mobile service tower will remain near the rocket till the day of launch to perform all necessary equipment checks and trials.
On Wednesday, April 27, at 05:01 Moscow time (02:01 GMT) the booster will take into orbit three satellites at a time.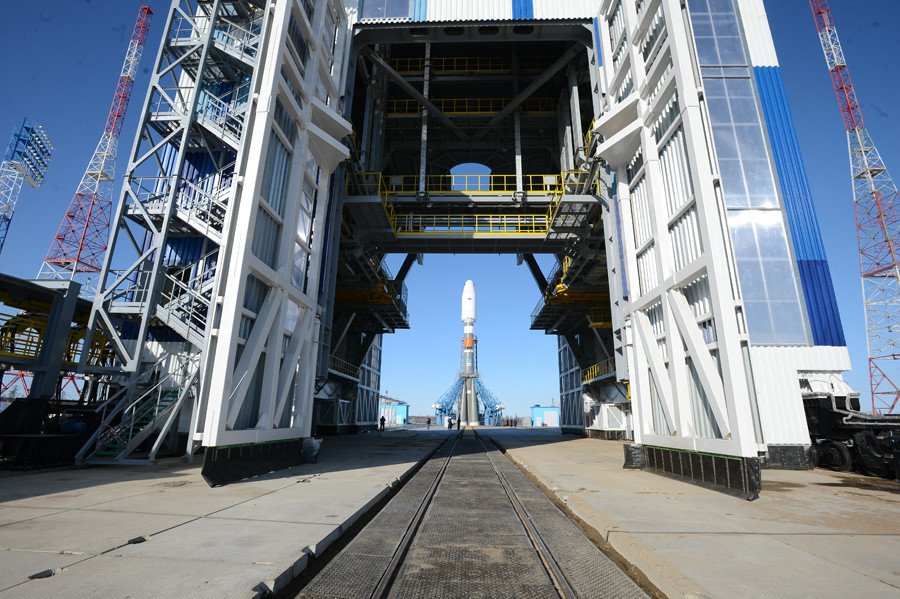 The objective of the mission of the Lomonosov satellite constructed at Moscow State University is observation of gamma-ray bursts, high-energy cosmic rays and transient phenomena in the Earth's upper atmosphere.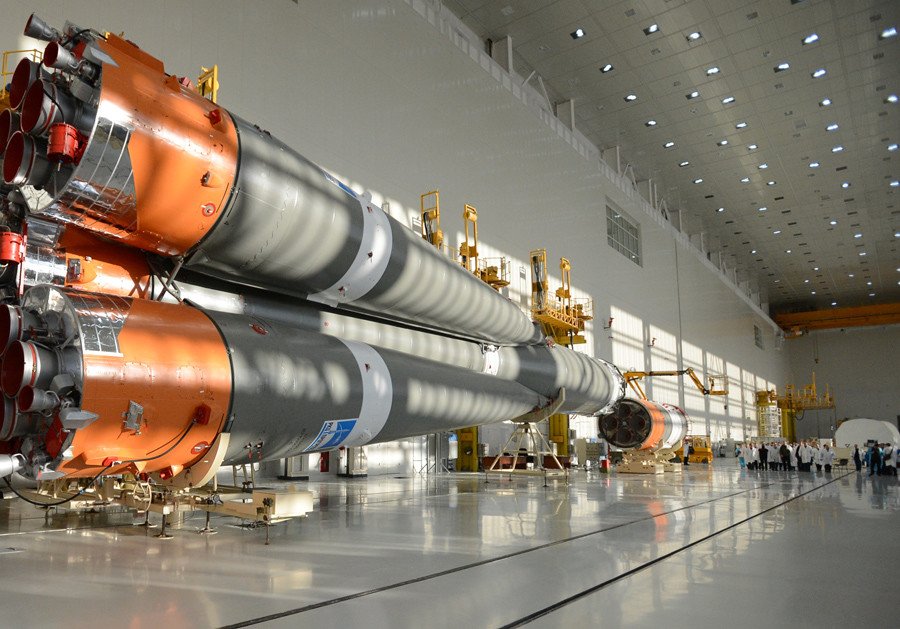 The satellite AIST-2D is a high resolution ground mapping satellite and it will be conducting scientific experiments and testing remote sensing equipment.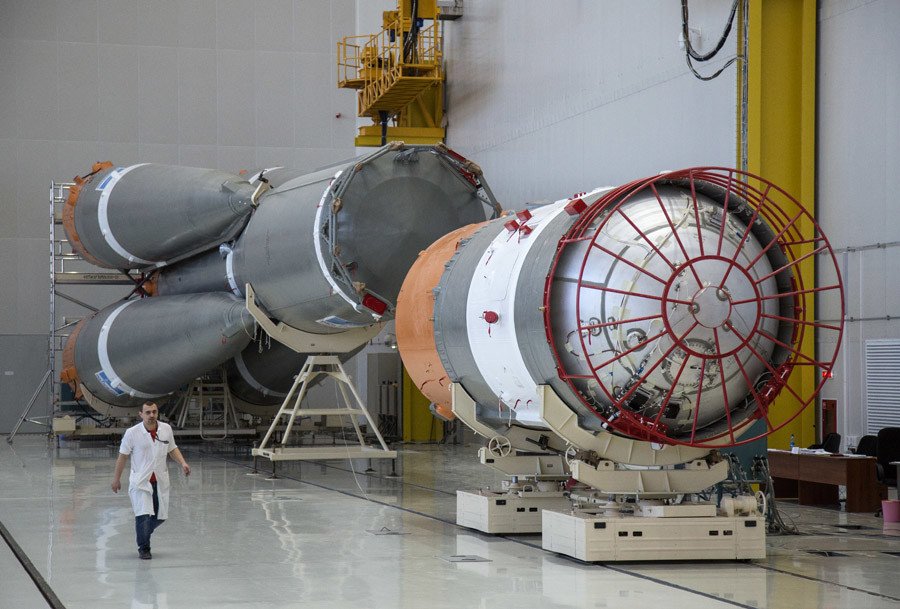 Primary goal of the nanosatellite SamSat-218 mission is going to be development of algorithms for nanosatellites orientation control.
Vostochny Cosmodrome, in the Amur region in Russia's Far East, has been under construction since 2010. The facility occupies about 700 sq. kilometers.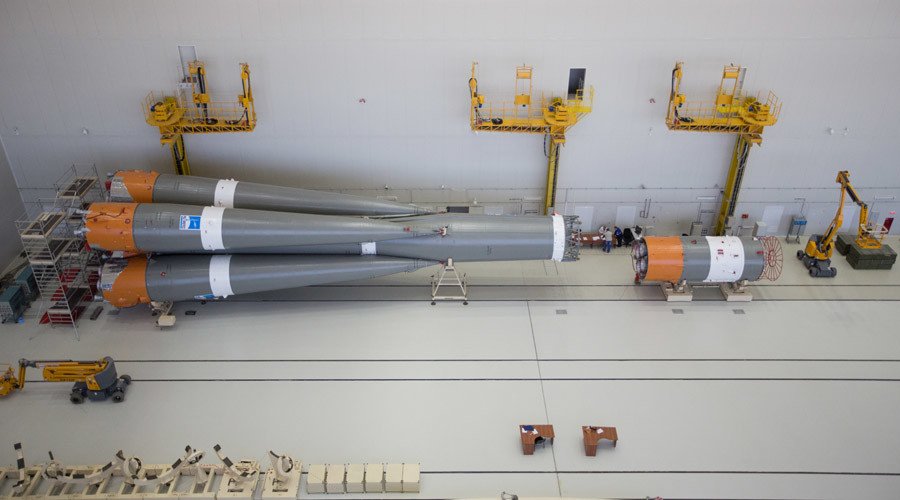 The first launch was planned to be conducted in December 2015, yet following reports of construction of critical infrastructure not being finished on time, President Vladimir Putin proposed to shift the launch to spring 2016.
You can share this story on social media: