Brussels airport bomber identified as ISIS guard of foreign hostages in Syria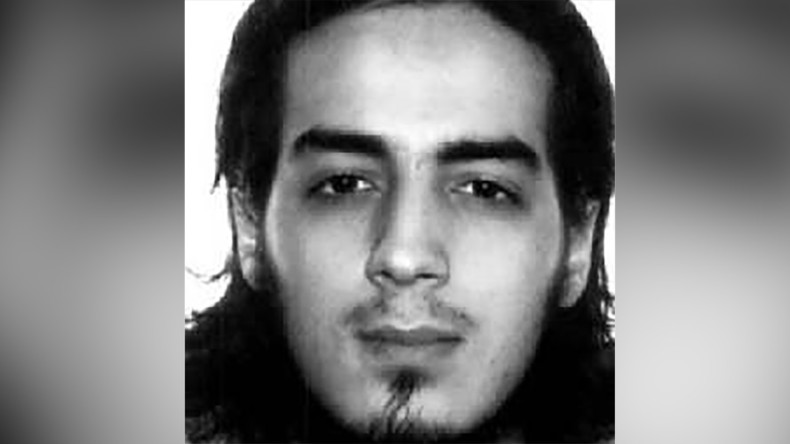 One of the Brussels airport bombers has been identified as an Islamic State jailer from Syria. Former French hostages held in Syria said they recognized Najim Laachraoui as one of the guards that watched over them.
According to a source close to the investigation, four French journalists who had been kidnapped and held in Syria from 2013 to 2014 identified a guard known as "Abou Idriss," AFP reported.
Prosecutors say that the terrorist traveled to Syria in February 2013, in order to join up with Islamic State (IS, formerly ISIS/ISIL).
Laachraoui, a 25-years-old Belgian, was one of two suicide bombers who struck Brussels airport on March 22, while a third suicide bomber attacked the Brussels metro. Thirty-two people were killed in the attacks.
Read more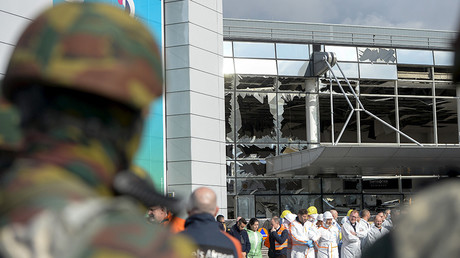 One of the French hostages, Nicolas Henin, said he was able to "formally identify" Abou Idriss as being Najim Laachraoui, Henin's lawyer Marie-Laure Ingouf said on Friday, according to AFP. This confirmed earlier speculation in the French media as to Laachraoui's past activities.
Henin was one of two French journalists who were freed after spending 10 months as hostages in Syria.
The French newspaper Le Parisien, citing intelligence sources, said on Friday that Laachraoui was responsible for interrogating hostages that had been captured by IS. However, the newspaper said he was not as brutal with the hostages as Mehdi Nemmouche, a Frenchman who after leaving Syria would later kill four people in an attack on the Jewish Museum in Brussels.
Earlier this week it emerged that Laachraoui "worked at Brussels airport until the end of 2012," the Flemish-language VTM said, adding that the terrorist had been recruited by a temp agency and knew the site like the back of his hand.
"He was well-informed about security at Zaventem," the broadcaster reported, adding that although it was not clear whether the man had already been under the influence of IS, "people can radicalize very quickly."
Read more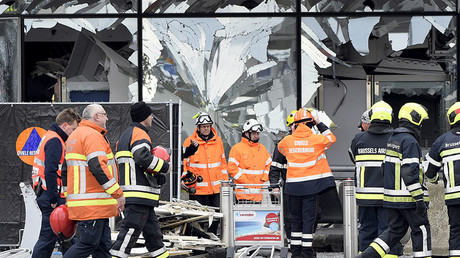 VTM did not provide any details about the kind of work Laachraoui carried out at the Brussels airport. Airport staff usually have access badges that are valid for five years, it said.
It also emerged in early April that Laachraoui had a job as a janitor at the EU Parliament from 2009 until 2010.
Laachraoui reportedly had a clean criminal record when he applied for the temporary job in the parliament, the parliament spokesman said.
Laachraoui was also linked to the November terrorist attacks in Paris, which killed 130 people.
rosecutors say that his DNA was found on a suicide vest and a piece of clothing that was found at the Bataclan concert hall, where 90 people lost their lives.
He was a former engineering sciences student and, even though he dropped out of university, it is believed that he had the necessary know-how to build bombs for the operation.
The 25-year-old is believed to have resurfaced in Europe around two months before the Paris attacks. He was stopped on the Austria-Hungary border and was using a false identity. He was traveling with Salah Abdeslam, the sole survivor of the terror cell which carried out the Paris attacks.