9 killed, 25 wounded in ISIS suicide bombing at Baghdad mosque
Published time: 22 Apr, 2016 11:03
Edited time: 22 Apr, 2016 13:26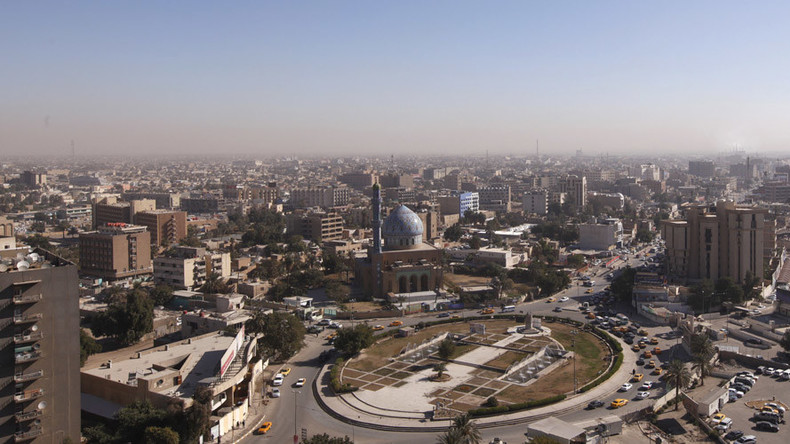 At least nine people have been killed in a suicide bombing at a Shia mosque in southwest Baghdad, according to police and hospital sources cited by Reuters. At least 25 others were wounded. Islamic State has claimed responsibility for the attack.
The blast took place after Friday prayers, when the bomber detonated his explosive vest.
A second suicide attacker was shot and killed by security forces before he could set off his explosives, the police sources said.
Meanwhile, a separate bomb went off in Abu Ghraib district, west of Baghdad, on Friday. That blast killed two people and wounded nine others, according to security and medical sources. There was no immediate claim of responsibility for that attack.
It comes less than one month after an IS suicide bombing killed at least 29 people and injured 60 others at a football stadium in Baghdad.
An Islamic State (IS, formerly ISIS/ISIL) suicide truck bomb also killed at least 60 people in early March, after it was detonated in the Hilla province, located just south of Baghdad.
The rise of IS has exacerbated the long-running sectarian conflict between Shias and Sunnis, which emerged after the US-led invasion of Iraq in 2003.