ISIS suicide bombing targets Iraqi football game, dozens dead
Published time: 25 Mar, 2016 20:57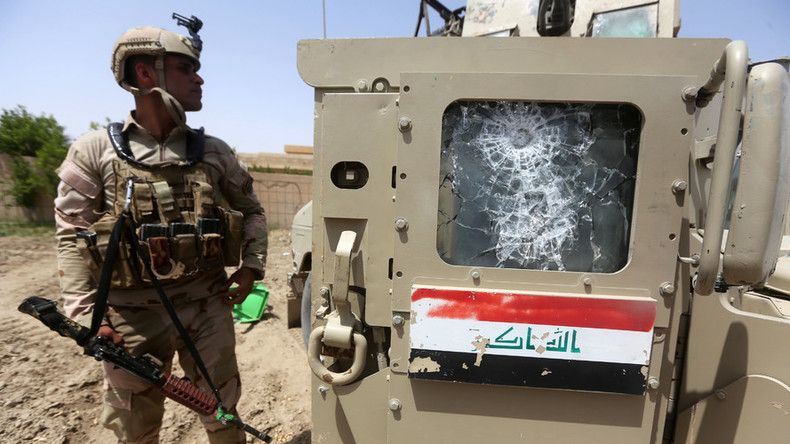 At least 29 people have been killed and 60 wounded in a suicide bomb attack at a stadium south of the Iraqi capital of Baghdad, according to security officials.
The bombing took place immediately after a match between two local football teams at a small stadium in the town of Iskanderiyah located 40-50 kilometers south of Baghdad, AP reports citing Iraqi officials.
"They were just handing the trophy to the winners, the suicide attacker blew himself up in the crowd," Al-Asriya, a police captain from the village, told AFP.
There have been conflicting reports on the death toll. AP reports that the blast claimed the lives of 29 people and left 60 wounded, citing medical sources, while AFP puts the death toll at 65. According to the security head of the Babel province where the bomb went off, the suicide bomber killed 26 people and wounded 71, Reuters reports.
Islamic State (IS, former ISIS/ISIL) claimed responsibility for the attack, Reuters reports, citing sources affiliated with the terrorist group.
Earlier this month, another terrorist attack claimed by Islamic State claimed the lives of 60 people when a truck rigged with explosives slammed into a security checkpoint near the southern Iraqi city of Hilla, according to Reuters.
Friday's attack took place just three days after deadly blasts in the Belgian capital of Brussels left 31 people dead and about 300 injured. It also came as Iraqi military spokesman Yahya Rusoul announced that Iraq's army and Sunni tribal militia had recaptured the town of Kubeisa in western Anbar province from Islamic State extremists.
Iraqi forces are now preparing for a final push on the northern city of Mosul, the largest city held by the jihadists in Syria and Iraq, which was captured in June of 2014.