ISIS claims British suicide bomber kills 30 in attack on Iraqi forces – reports
Published time: 21 Mar, 2016 17:01
Edited time: 21 Mar, 2016 18:12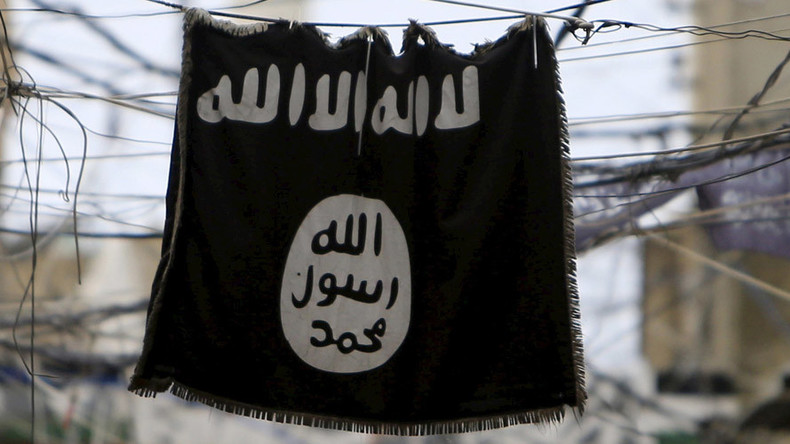 A British suicide bomber has carried out an attack on Iraqi forces in Anbar province, killing 30 people, Islamic State militants claimed in a message.
A militant named "Abu Musa al-Britani" carried out an attack on a convoy of Iraqi Army and aligned Sunni forces in Iraq's Anbar province, a message on the Islamic State (IS, formerly ISIS/ISIL) account on the messaging app Telegram said, the BBC reported on Monday.
The message added that "nearly 30" were killed.
The IS message on the app claimed the convoy left Ayn al-Assad military air base, which houses Iraqi and US troops, and was heading towards the city of Kubaysah.
The Iraqi military has disputed the claims. The Iraqi military confirmed to BCC on Monday that three Iraqi soldiers had been killed and four others wounded in an attack involving four suicide car bombs in Albu Obaid, which is northeast of Ramadi, the capital of Anbar province.
In a separate incident, IS militants claimed responsibility for an attack in the western part of the Anbar province that took place earlier on Monday. According to reports on social media, French, Jordanian and Turkish militants took part. IS claims the French national's name was Abu Zubayr.
The Pentagon confirmed last week that a US marine had been killed in an IS rocket attack in northern Iraq. Two rockets landed at a small US base in Makhmour, a town controlled by Kurdish Peshmerga forces in northern Iraq, US officials said on Saturday.
According to CNN, the attack took place at the first American firebase, a place where heavy artillery is massed to support other military units, which had only become operational a few days prior to the incident. It's location had reportedly not been made public