'EU must militarize chaotic immigration, identify states behind Middle East crisis' – Zizek to RT
Europe's refugee policy is disastrous and chaotic, prominent philosopher Slavoj Žižek told RT, adding that the EU must control migrant flows and get to the root of the Middle East crisis by recognizing its key "components": Turkey, Saudi Arabia, and Israel.
Žižek, who is known for frankly expressing his views on acute social subjects, is an author, a professor at the European Graduate School, a senior researcher at the University of Ljubljana's Institute of Sociology, and the International Director of the Birkbeck Institute for the Humanities at the University of London's Birkbeck College.
In an exclusive interview with RT, Žižek argued that one of the biggest problems with Europe's immigration policy is that it is pursued from a neo-colonial perspective that focuses on so-called "white man's burden" and "guilt."
However, he added that it would be wrong to blame Europe for all of the problems in the Middle East and to assume that refugees are blind victims who bear no responsibility in the crisis.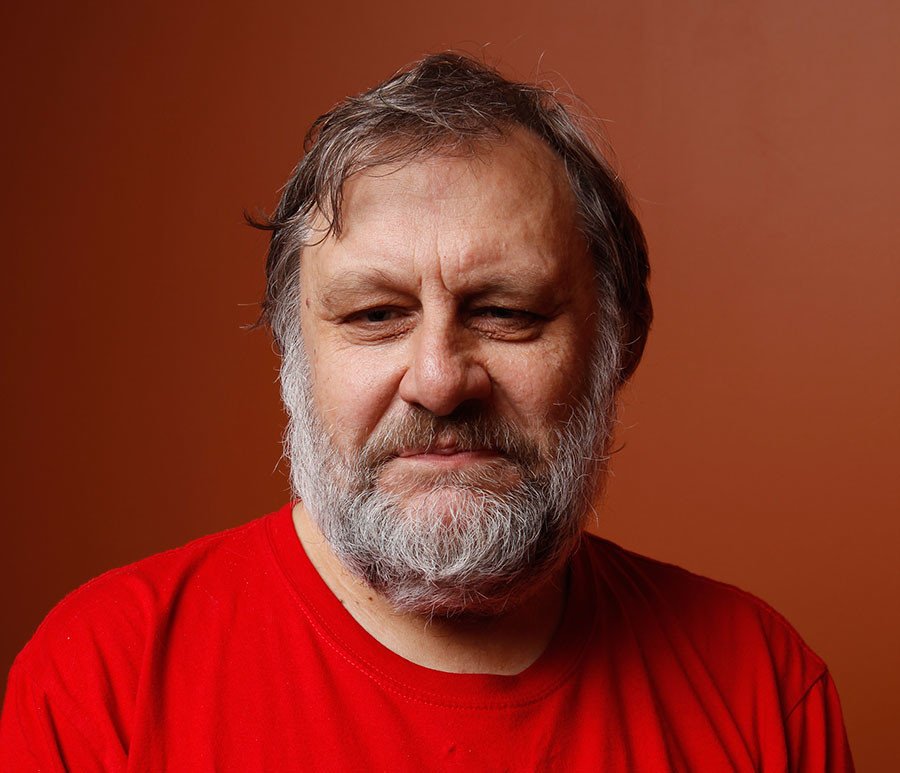 "I think this reduction of the other to an impotent, blind victim, who doesn't have any responsibility, is another version of what in colonialist times was called white man's burden," Žižek explained. "Those who pretend to be the most open to migrants or refugees really treat them in an openly racist, patronizing way."
According to Žižek, Europe should "fundamentally" change its outlook and avoid the "trap of self-pitying."
"Isn't the very fact that millions want to go to Europe prove that people still see something in Europe," he noted, stressing that he supports the idea of a united Europe, but not the "anonymous Brussels European democracy."
"The problem with Europe is not democratic deficit, but a deficit of a political force that knows what it wants."
Europeans need to "raise questions" and realize that Muslims are dealing with many internal problems, including radicalization by groups like Islamic State (IS, formerly ISIS/ISIL), as well as the sectarian Sunni-Shia divide.
'New axis of evil'?
Moreover, Žižek argued that external forces in the ongoing Middle Eastern conflicts must be taken into account. He pointed to what he branded as "a new axis of evil" in the region, claiming that its main "components" are Turkey, Israel, and Saudi Arabia.
"We now know that Israel and Saudi Arabia openly collaborate on security issues, secret policy, military and so on. This new front is against mostly their Shia opponents. This is a crucial fact and is the source of the problems."
Žižek blamed Europe for readily opening its borders to refugees at a time when rich Gulf Arab states are accepting "practically none."
"What about the very rich Arab countries, very much richer than Europe, which are closer to the crisis area, such as Saudi Arabia, Qatar, United Arab Emirates? These are Sunni countries. Most of the refugees are Sunni Muslims."
Meanwhile, Turkey, which has been receiving refugees, is at the same time "ruthlessly" following its own agenda in the crisis, he said.
Migrant swap deal with Turkey 'shameful, unethical'
Žižek believes that the recent controversial deal struck between the EU and Turkey, which will see Turkey take back all of the migrants who arrive in Greece in return for $6.8 billion worth of aid over the next three years, is a "most shameful agreement" for Europe.
Another condition that could be attached to the agreement would see Turkish citizens travelling to the EU visa-free starting at the end June.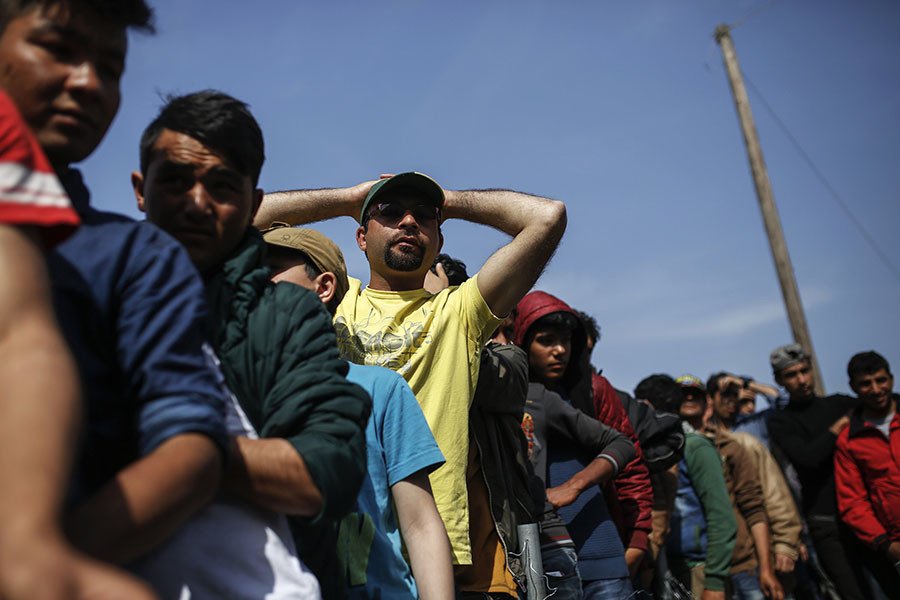 "Turkey is ruthlessly pursuing its agenda. The agreement is totally unethical. [The EU] is making a compromise with a state which is in part responsible for the crisis."
Žižek said that while Turkey is allegedly "pretending to fight terror" in the region, in reality it is only cracking down on Kurds, who are "one of the few in northern Syria who are really fighting against Islamic State."
Erdogan began to attack the Kurds out of fear that the last election wouldn't go so well, Žižek argued: "He cooked up this new crisis with Kurds and the operation was very vicious. He hoped he would succeed in preventing the Kurdish party from entering the Parliament."
The philosopher painted a bleak future for Turkish democracy.
"Kurds are victims of a more fundamental problem that concerns Turkish society. What kind of Turkey will emerge now? Two years ago there were big demonstrations in Istanbul. [The authorities] are projecting an external enemy their own inner antagonism."
'Militarize migration process or face chaos, wider rift'
Lambasting the EU's current efforts to tackle the migrant crisis, Žižek offered his own concept for dealing with the problem, which he called "militarization" – not that of the European space, but of the war-stricken emigration hotspots. He explained that, in his view, European states must establish a military basis to "organize airlifts and regulate immigration" in Syria and Libya.
He called the current state of affairs "a political fiasco of Europe… a scandal," adding that immigrants "just flow in a disorganized way."
"Refugees should be helped, but not in this chaotic way. If things continue as is, in five years, Europe will no longer be Europe, not in a sense of Islamization, but in a sense of the predominance of anti-immigrant populace."
For now, EU policies are creating rifts between European neighbors.
"These western European countries are playing dirty games. Germany's Chancellor, Angela Merkel, did a big invitation, but then when there were too many refugees, [she] didn't want to dirty [her] hands by saying 'stop.' Instead, small Balkan countries were left to do the dirty job and discreetly stop the flow of refugees," the philosopher claimed.
The idea that different cultures can peacefully coexist together is a "dream," Žižek argued.
"When different cultures live in the same state, but have different ways of life, they also treat each there in different ways."
As examples, he pointed to situations in which Muslims extremists have attacked gays in the Netherlands, Denmark, and Germany.
In addition, he said that in Germany over 2,000 Muslim girls escape from their families per year and then demand protection from the state, which puts additional burden on the government's budget.
"Europe needs to be open to refugees, but we have to be clear they are in our culture. Certain ethical limits (for example women's freedom of choice) are non-negotiable. We should be more assertive toward our values," Žižek argued.
"Europe means something noble – human rights, welfare state, social programs for the poor. All of this is embodied in enlightenment of the European legacy."
You can share this story on social media: