'All critical news media under pressure in Turkey': Pro-Kurdish politician on blockade of Sputnik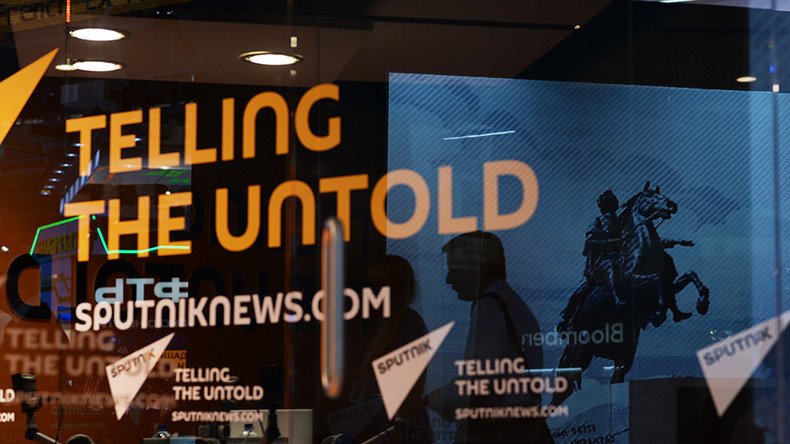 Critical media are under pressure in Turkey, Ertugrul Kurkcu, Honorary President of the Peoples' Democratic Party (HDP), told RT, adding that Russia's Sputnik news agency was targeted for channeling information viewed by Ankara as undesirable.
"Sputnik is targeted for being one of the main sources that is channeling news and information which Turkish authorities are neglecting or banning in Turkey. It is an open window to international affairs. All critical channel, TV and newspapers, are under pressure in Turkey," Kurkcu said in an exclusive interview.
READ MORE: Turkish court backs blocking of Sputnik news agency website
Sputnik is a Russian state news agency that has been shut down by Turkey without prior notification under "administrative measures" imposed by the country's authorities earlier in April based on Turkey's 5651 internet-regulating law.
The site's Turkish bureau chief has then been blacklisted by Ankara, which refused him entry to the country on landing, and seized his residence permit and press credentials. These actions received broad international condemnation, raising questions about press freedom in the country.
READ MORE: 'Dangerous & disproportionate': Sputnik shutdown in Turkey slammed by OSCE, rights activists

Kurkcu explained that, by doing so, Turkish authorities want to keep the public isolated from what is actually happening in the world.
"The Turkish authorities, government and president are pursuing an international and domestic policy that is losing ground in Turkey and in the world, so they want to keep the Turkish public informed from a single channel controlled by the president personally. All the headlines of newspapers and all major prime time news outlets are being personally ordered by Turkish President [Recep Tayyip Erdogan]. So any information channel which is [broadcasting] the truth is targeted," Kurkcu said.
A Turkish district court approved the government order to block internet access in the country to the Sputnik website. Kurkcu says Russian news media is especially undesirable in Turkey in view of the recent deterioration of relations between the two countries. Public opinion is not taken into consideration on these issues, he stated.
"Unfortunately, opposition parties in Parliament have been converging to support the [ruling] Turkish government. They are downplaying their criticism particularly on Syrian affairs, therefore political discontent among the Turkish public and its reflection in Parliament are not symmetrical."
The move to block Sputnik's website came on the heels of an EU resolution last week, which denounced what they called a "serious backsliding on fundamental freedoms" in the country, including the escalation of violence in Turkey's southeast and the government's "violent and illegal take-over of several newspapers, including Zaman."
Erdogan's government has previously launched a crackdown on a number of Turkish media outlets critical of Ankara's policies, but this is the first time an international news agency has been gagged.
You can share this story on social media: