'No business as usual': Issues remain after first NATO-Russia Council meeting since 2014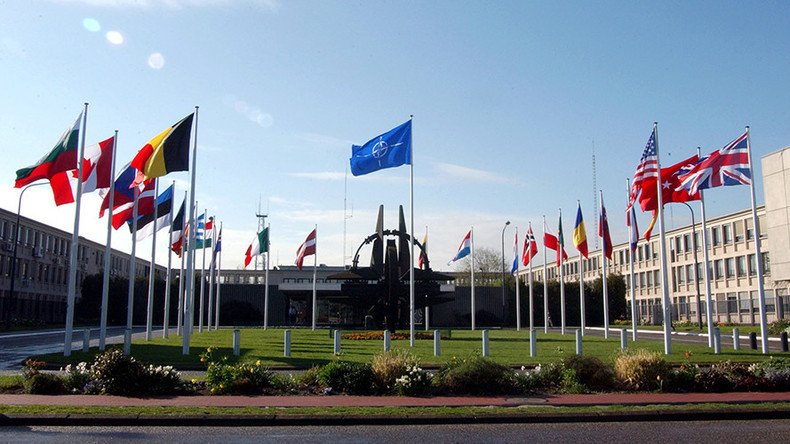 Ambassadors from Russia and NATO member states have held a "frank and serious" discussion despite "profound and persistent disagreements" as they met for the first time since the Ukrainian crisis kicked off in 2014.
"There were profound disagreements related to the crisis with Ukraine. Today's meeting did not change that," NATO Secretary General Jens Stoltenberg told reporters after the meeting.
"We have suspended practical cooperation between NATO and Russia, but we all agree that it is in all our interest to keep channels for political dialogue open. However, this does not mean that we are back to business as usual," he added.
Earlier this week a similar comment was made by Russian Foreign Minister Sergei Lavrov, who told reporters on Tuesday that despite eagerly accepting NATO's invitation to the talks, Russia does not plan to play a 'one-sided game' with the alliance.
"We will not agree to any 'business as usual' or one-sided games. The agenda includes not only what NATO wants but also Russia's interests," Lavrov emphasized.
Russian Ambassador to NATO Aleksandr Grushko also commented on the current relations between NATO and Russia, saying the former partnership between Russia and NATO is "no more" as the Alliance "decided to embark on a path of deterring Moscow."
"We do not have a positive agenda today, have no projects that would have allowed us to return to improving relations in the spheres of common interests. NATO made a decision to take our relations from partnership to deterrence," he noted, according to German newspaper Die Welt.
In early March 2014, tensions increased between NATO and Russia as a result of the Ukrainian crisis and Russia's reunification with Crimea, when the peninsula's mostly-Russian population voted to secede from Ukraine and join Russia in a referendum which received no recognition in the West. NATO urged Russia to stop its actions and said it supported Ukraine's territorial integrity and sovereignty, later issuing a statement that announced the alliance had decided to freeze all practical cooperation with Russia and condemned Russia's alleged military intervention in Ukraine.
Wednesday's NRC meeting was, however, initiated by NATO, with Ukraine being one of the three main issues on the agenda, also featuring Afghanistan and security in Europe.
All 29 members of the council agreed on the need to urgently implement the Minsk agreements demanding the cessation of hostilities between Kiev's Army and the breakaway republics in Eastern Ukraine.
"Russia has a significant responsibility in this regard," Secretary General Stoltenberg pointed out.
In his turn, Alexander Grushko said after the meeting that it is up to NATO to urge Kiev to "end its military activities" in the conflict zone if it wants the crisis in Ukraine to be settled.
"We see that armed forces trained by NATO instructors, contingents and units not only of Ukrainian Armed Forces but also of special forces are rotating in the crisis zone, and this created additional tensions from the military and security points of view.
If NATO wants to contribute to the settlement of the crisis, it should give relevant and clear signals that (Kiev) should end its military activities," Grushko stressed.
Russia-NATO relations were further tested recently by two incidents involving the US destroyer Donald Cook and Russian warplanes in the Baltic Sea. The guided-missile destroyer made headlines after two Russian Su-24 bombers flew by the ship near a Russian base. The US European Command (EUCOM) said the jets flew in a manner that resembled an attack and ignored safety advisories, while Russia maintained it was defending its national borders, stressing the aircraft veered off from the US warship once it was identified.
READ MORE: US could have shot down Russian jet flying near destroyer, Kerry says
While Stoltenberg said the military beef-up in the Baltic was a response to Russia's "illegal annexation of Crimea," Grushko responded that Russian authorities saw the destroyer's presence as an attempt "to put military pressure on Russia," and vowed to take "all necessary measures [and] precautions to compensate US attempts to use military force."
You can share this story on social media: