Easy money: Swiss city to pay residents a free wage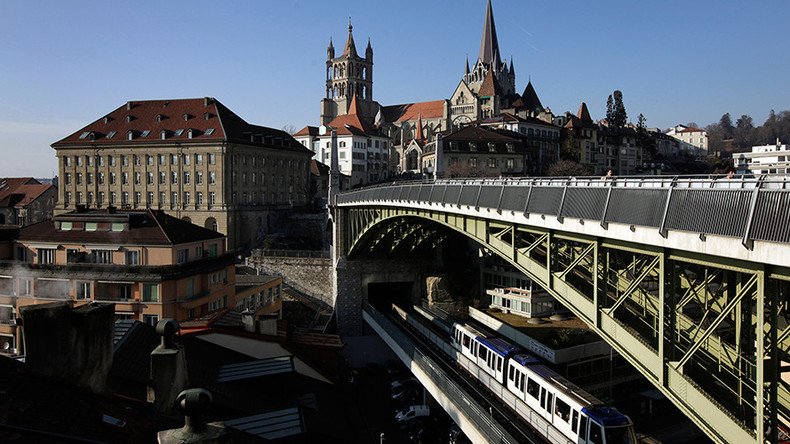 Lausanne is becoming the latest place to join the experiment with a basic income initiative: it means that every one of its 150,000 residents will receive money for basic needs like food, transport and clothes, regardless of their income or status.
Currently, local authorities have adopted a plan to conduct the experiment, with the city council passing the motion by 39 votes to 37, with eight abstentions, according to a report by Basic Income Earth Network outlet.
"Basic income offers a solid and securing social floor, as opposed to the fragile social safety net that we know today. The freedom provided by basic income encourages activity, social inclusion and innovation. In addition it values and supports the 'free' work such as volunteer activities," the president of Lausanne's Green Party, which is in favor of basic income, Leonore Porchet said.
No precise details are available yet, but the scheme could be similar to that in Utrecht, Netherlands.
There, the monthly paychecks vary from €900 (US$1,023) for one adult to €1300 for a couple or family.
The idea is that the residents get a certain amount of cash to ensure that they have decent lifestyle, and to avoid the red tape of a welfare state. The money can be spent on food, clothes, transport, utilities, or anything else the receiver considers possible.
The experiment in Lausanne would include only a sample of the city's residents.
The Swiss authorities are set to hold a referendum on introducing the basic income scheme in June, and despite the country's parliament largely opposing the issue, the Swiss citizens could vote in favor of the motion.
Among other regions that are now considering trying the basic income scheme, are Finland, and the Canadian province of Ontario, according to a report in March.
You can share this story on social media: