Canada hints it may join US missile shield to 'enhance national security'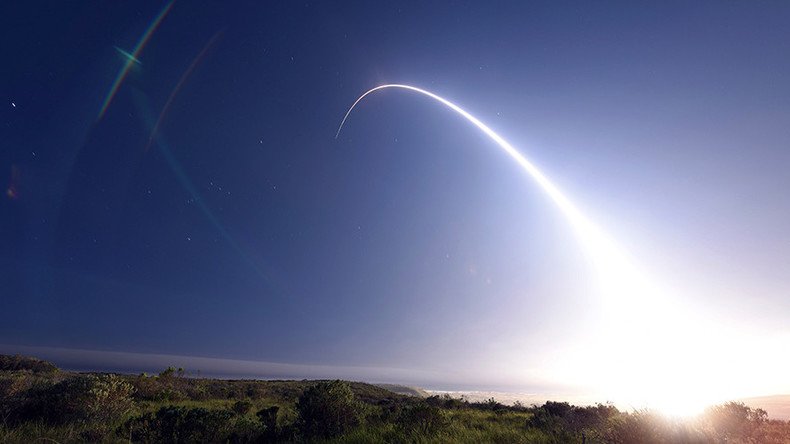 Canada has suggested it may join the US missile defense shield after the issue has been dormant for the past decade. The government wants to gauge public opinion about the idea, while adding that that there is a growing ballistic missile threat facing North America.
A decision concerning whether Canada will join the US ballistic missile defense shield is likely to be taken early next year, while Ottawa could contribute interceptors or radars for the system, according to military personnel.
The US-led program has its supporters. The current Canadian defense minister, Harjit Sajjan, spoke of the growing threat that North America is facing from a possible ballistic missile attack.
"Would a shift in policy in this area enhance Canadian national security and offer an avenue for greater continental cooperation?" Sajjan said, as cited by Defense News. "Or are there more effective areas in which to invest to better protect the North American continent?"
However, Sajjan added that the public and experts would be consulted regarding the issue, which has been sidelined since 2005, when the then-Prime Minister Paul Martin rejected the opportunity to take part in the Ground-Based Midcourse Defense system.
"We want to make sure that the defense review is open and wide," he said. "By not opening up the discussion on ballistic missile defense, allowing Canadians to have a say in this, it would not be an open defense review."
Sajjan's predecessor, Jason Kenney, is also supportive of Canada being involved in the US missile defense shield if Ottawa is asked to participate.
"My own view is that if we were to get a specific request for cooperation with the United States on BMD (ballistic missile defense), we ought to look very favorably upon it," he said, according to the Canadian Press.
Kenney said potential Canadian involvement would not be in an offensive capacity and especially not involve the stationing of nuclear weapons.
"It's about the opposite — it's about stationing parts of a defensive system that really bring into the 21st century the NORAD platform that was conceived of in the 1950s."
The US missile shield has been costly, with Washington investing more than $100 billion into the project since 2002, while it intends to spend an extra $8 billion annually, which is around 2 percent of the yearly defense budget, a study by the Council on Foreign Relations found.
The system is designed not to stop a large amount of simultaneous missiles being fired, but would rather be focused on stopping a limited attack from rogue nations such as North Korea.
Lt.-Gen. Pierre St-Amand, the deputy commander of the North American Aerospace Defense Command, said that if Canada was to join the program, it would simplify NORAD's command structure.
"We're talking about a space of minutes," the general told a House of Commons committee. "Minutes only, when we need to make decisions in order to defend or to assess an attack. So it's complicated."
You can share this story on social media: