N. Korean nuclear issue should not be pretext for America to deploy air defenses in region – Lavrov
Published time: 11 Mar, 2016 08:59
Edited time: 11 Mar, 2016 10:08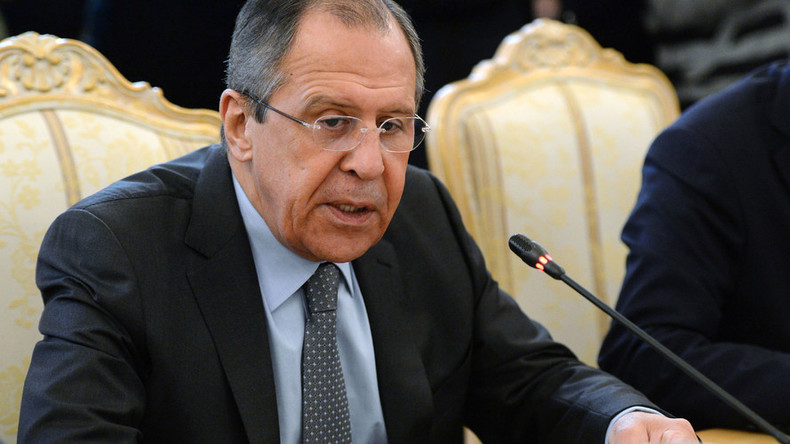 The situation with North Korea's nuclear program should not serve as a pretext for the US to deploy a missile shield in the region, and Pyongyang should listen to UN Security Council demands and return to the negotiating table, the Russian and Chinese foreign ministers have said at a joint news conference in Moscow.
At the same time, both Moscow and Beijing do not recognize North Korea's nuclear ambitions.
"We expect North Korea to make reasonable conclusions and listen to the demands of the United Nations Security Council, and return, after all, to the negotiation table within the framework of the joint declaration of the six-party participants made on September 19, 2005," Russian Foreign Minister Sergey Lavrov said.
Beijing also backs the renewal of six-party negotiations regarding Pyongyang's nuclear program.
China's foreign minister, Wang Yi, called for a complete stop to the development of nuclear weapons in North Korea, but said that fomenting tension in the region should be avoided.
"We stand firmly against the deployment of the [American] THAAD missile defense system to South Korea under the pretext of the nuclear problem of the Korean Peninsula," the Chinese FM said. "We believe this to be directly damaging to Russian and Chinese strategic [national] security," Wang Yi emphasized.
Both Moscow and Beijing have mutually confirmed to consistently support nuclear non-proliferation regime and "non-recognition of Pyongyang's nuclear ambitions," Lavrov stressed.
Moscow and Beijing both believe in taking measures that on the one hand prevent the further development of the North Korean nuclear missile program, and on the other hand do not escalate the situation and block a diplomatic solution to the issue.
Lavrov reiterated the importance of the UNSC resolution of March 2, which contains strong measures but does not give people "carte blanche to conduct cut-throat policies against North Korea, and leaves the door open to talks," the minister said.
The Chinese foreign minister stressed that Moscow and Beijing share a strongly negative attitude towards the deployment of US THAAD systems in South Korea.
"Such plans go beyond the defense requirements in the region, violate the strategic balance and would lead to a new arms race," Wang Yi said.
The Russian FM fully supported the position of his Chinese counterpart, stressing that Washington's plans to place THAAD systems in South Korea do not correlate with the scale of the threat from Pyongyang.
"We believe it to be essential not to shelter behind the excuse that this [deployment] is taking place because of the North Korean reckless ventures," Lavrov said, adding that such plans exceed "all imaginable" threats, even considering Pyongyang's current actions.
"We are going to expose the absolutely invalid nature of such plans, which undermine global [military] parity and strategic stability, we are going to ask our American partners for an honest and objective discussion," Lavrov said.
"There is no excuse for such dialog [from the US]," Lavrov said.