6.2 tremor strikes off Ecuador coast days after deadly quake which killed over 400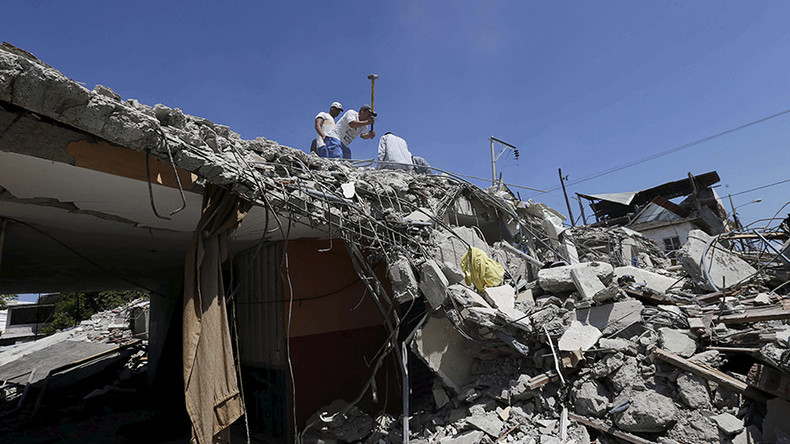 A 6.2 aftershock has hit off the coast of Ecuador, just days after a major earthquake struck the country. The aftershock occurred at a shallow depth of 10 km.
The latest tremor was centered 70 kilometers west-southwest of the coastal city of Esmeraldas, not far from the center of Saturday's earthquake.
Two strong tremors of around 30 seconds each were felt, waking people up and sending them fleeing from their homes into the streets, an eyewitness told Reuters.
Authorities have given no comment on the impact of the latest tremor so far.
The quake that rocked Ecuador on Saturday has left some 480 people dead, about 4,600 injured, and over 100 missing.
The country's defense minister, Ricardo Patiño, called the disaster "the worst tragedy in 60 years."