Snowy stronghold: Russian defense minister visits new Arctic military base (PHOTOS, VIDEO)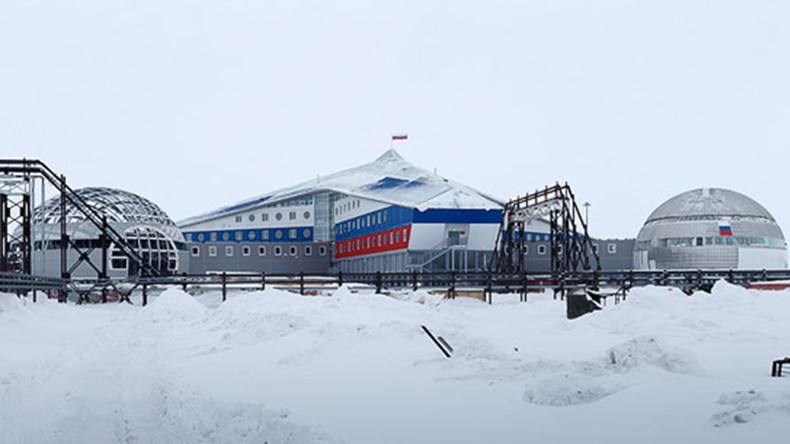 Russian Defense Minister Sergey Shoigu has visited the most northerly military base in Russia's Arctic. RT gives you a sneak peak at the country's stronghold in the vast snowy expanses of the north.
The Arktichesky Trilistnik (Arctic Trefoil) complex of the Nagursky military base, a unique capital facility built at a latitude of 80 degrees, is located on Alexandra Land island in Franz Josef Land, northwest Russia. The Trefoil administrative and residential compound is the world's only capital construction facility being built on the 80th parallel north, according to the Northern Fleet.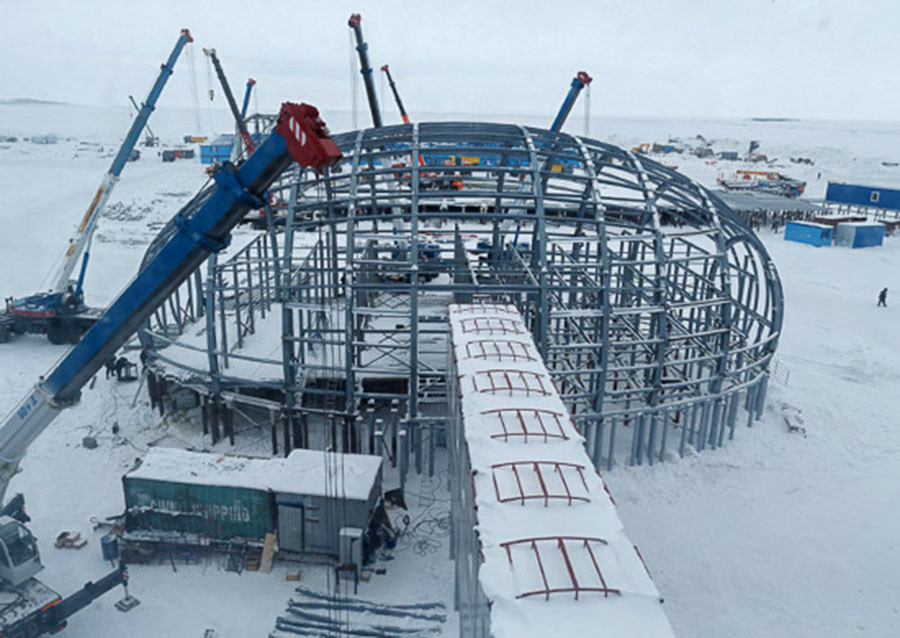 "The construction of the 'Arctic Trefoil' complex uses innovative and power-efficient technologies which allow energy savings," the Ministry of Defense said in a statement. The construction of the base will be complete by the end of the year.
According to the ministry, the complex is able to accommodate 150 people for autonomous work for one-and-a-half years. The total area of the facility is about 14,000 sq meters.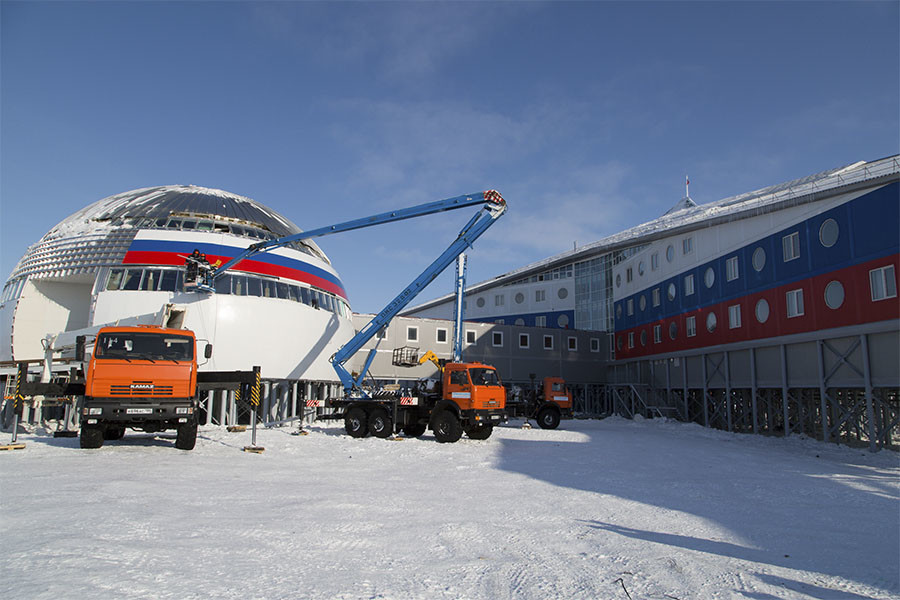 The main building of the complex is painted in the colors of the Russian flag, and the site also boasts a huge atrium with an observation deck and even a small church.
The Arctic Trefoil is the second unique closed-cycle autonomous life-support system compound that is being built by Russia. The first facility, called Severny Klever (Northern Clover), is located on the 75th parallel north on Kotelny Island, in the New Siberian Islands archipelago.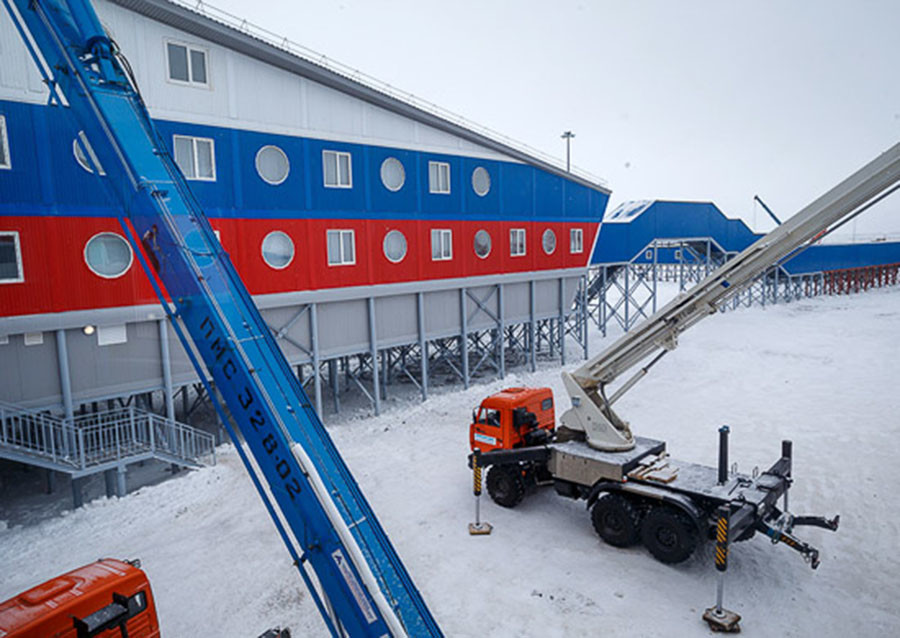 Russian officials have repeatedly stressed the importance of Russia's role in the Arctic. Last year Russian President Vladimir Putin adopted a new maritime doctrine which underlined the growing role of the Northern sea route. In 2015 Russia also inaugurated North Pole-2015, a new scientific drifting station designed to maintain the presence of Russian researchers in the Arctic Ocean for months at a time.
You can share this story on social media: