Russian envoy: Taliban could become legitimate 'political power' in Kabul if it cuts terrorist ties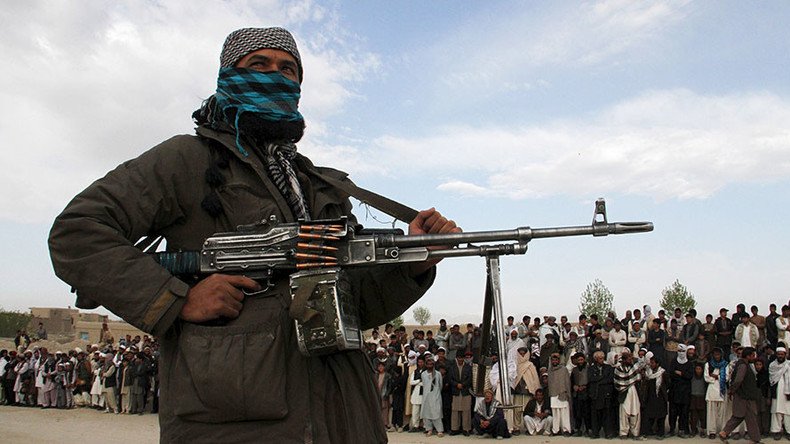 The situation is pretty grim in Afghanistan today, but there is hope that Taliban would drop its terrorist ways and become a strong legitimate political force, Russia's special presidential envoy to the country said.
The Taliban, which once ruled over an Islamic Afghanistan, was forced to retreat by the invasion of a US-led coalition in 2001, which came in response to their failure to extradite Al Qaeda leader Osama bin Laden for masterminding the September 11, 2001 terrorist attacks. It has since been waging a guerrilla war against the US-backed government in Kabul, staging regular terrorist attacks.
The hostilities were one of the factors contributing to a very bad situation in the country now, said Zamir Kabulov, the head of the Asia and Middle East department of the Russian Foreign Ministry, who also serves as special envoy of the Russian president to Afghanistan.
"There is no power in Afghanistan efficient enough to deal with the country's problems, or military that can effectively deal with terrorism. Afghanistan de facto has no economy," he said. "Dealing with this situation is a challenge – first of all for those countries, which have been keeping their troops in Afghanistan for the past 13 years and promising time after time huge economic and financial aid."
One possible solution to the ongoing "crisis of statehood" would be for the Kabul government and the Taliban to genuinely seek a path to peaceful transition in Afghanistan, the diplomat said.
"If the Taliban are prepared to meet the three conditions for national reconciliation – which are to acknowledge the constitution of Afghanistan, to cease hostilities and to cut ties with extremist organizations – we wouldn't see grounds to continue treating them as terrorists. They would become one of Afghanistan's political powers with every right to exist and be respected," he said.
"That's not for us to decide," Kabulov said. "It's up for the Afghan government to confirm and for the UN Security Council to endorse."
READ MORE: Taliban so fragmented it's hard to tell who is who – ex-PM of Pakistan

The diplomat added that such a transition would be difficult to negotiate, considering that Kabul and the US are targeting Taliban forces at the moment. He said Russia was surprised to see that Taliban groups who refuse to pledge allegiance to the terrorist group Islamic State, which expanded into Afghanistan over the last year, appear to be targets of preference for the Americans.
"It's some miracle that Taliban leaders, who wouldn't cooperate with Islamic State in Afghanistan, tend to be hit by American airstrikes. And those who do are being left alone," Kabulov said.
You can share this story on social media: