Petition launched to pull all French troops from Central African Republic after sexual abuse reports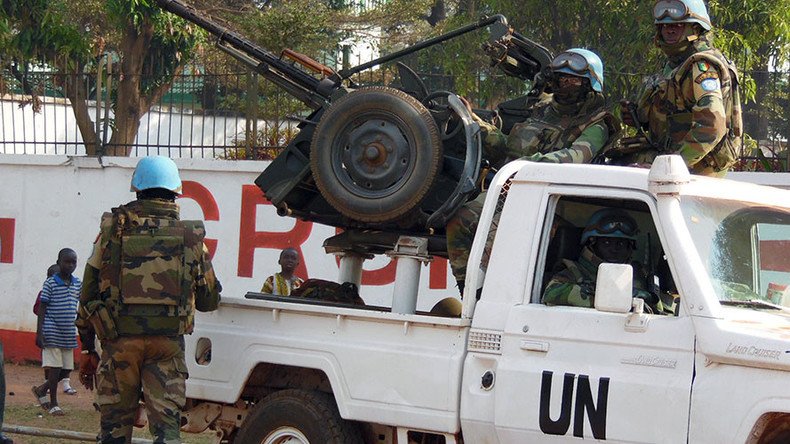 A petition for the withdrawal of French troops from the Central African Republic has been launched online, following numerous allegations that soldiers working as UN peacekeepers paid African girls for sex.
The appeal, addressed to the UN and its secretary-general, Ban Ki-moon, says: "We demand accountability. And we demand it now!" The petition was launched by filmmaker Samantha Asumadu.
The document calls for the French government to "withdraw all its troops from the CAR (Central African Republic) and investigate and prosecute the perpetrators of the horrific abuses of children."
It also demands that action be taken "to ensure victims receive proper care and support in rebuilding their future and prevent further abuse."
The petition has so far received over 4,000 signatures.
It comes after a recent report by the AIDS-Free World's Code Blue campaign stated that UN and French troops based in the CAR had abused at least 98 girls.
According to Code Blue, local leaders and victims in the CAR "reported that troops from France and Gabon have sexually abused several girls in their province." That information was reportedly disclosed during a meeting with the UN's deputy special representative of the secretary-general and a delegation from MINUSCA, the UN's peacekeeping mission in the CAR.
The campaign also revealed that four young girls "were tied up and undressed inside a camp by a military commander from the Sangaris force (the French military intervention in the CAR) and forced to have sex with a dog" for 5,000 Central African Francs (US$9) each. One girl later died of an unknown disease.
In addition to abuse taking place in the CAR, it has also been reported that UN peacekeepers have committed similar crimes in the Democratic Republic of the Congo (DRC).
One of the DRC crimes reported by Code Blue includes a 16-year-old girl who was reportedly raped in a hotel room by a UN peacekeeper. When police questioned the accused soldier in the presence of a UN military commander, he confirmed that he "had sexual intercourse" with the girl several times, and paid her between 2,000 ($3.45) and 3,000 ($5.18) Central African Francs.
Recent reports of the abuse of young girls by UN peacekeepers prompted UN Secretary-General Ban Ki-moon's chief of staff, Edmond Mulet, to call an urgent crisis meeting in late March, according to Code Blue.
You can share this story on social media: