UN investigates new sexual abuse complaints in Central African Republic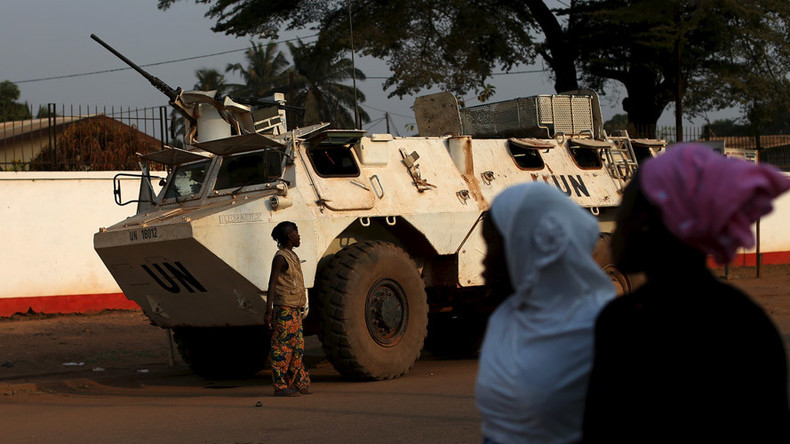 The United Nations is investigating new allegations of sexual exploitation and abuse by both UN and non-UN peacekeepers, as well as civilians in the Central African Republic.
The new allegations received by the UN Mission in the Central African Republic (MINUSCA) refer to incidents which occurred in 2014 and 2015 in the Kemo prefecture, according to UN spokesperson Stéphane Dujarric.
One of the accusations involves a minor and members of the Burundian military contingent.
"The allegations are in connection with the alleged rape of a 14-year-old girl which was first reported to the mission by UNICEF [the United Nations Children's Fund] last week," Dujarric said at a press briefing.
He also revealed details of a new case of sexual exploitation involving a member of the Moroccan military contingent which happened this year, bringing to 25 the total number of allegations of sexual exploitation and abuse reported so far in 2016.
A delegation led by the Secretary-General's Deputy Special Representative for the Central African Republic is visiting Kemo prefecture to gather more information on the allegations and engage with local communities and authorities.
"The Mission said that its primary concern was to ensure that victims have been assisted and all reports immediately investigated to ensure that any perpetrator is appropriately sanctioned. The integrated team will gather all available information and preserve evidence to the extent possible," Dujarric said
Authorities in Morocco and Burundi have both been informed of the allegations; Morocco has said it will carry out an investigation while Burundi has until the end of the week to decide if it will conduct an inquiry. If it does not, the UN will conduct its own investigation.
The organization has come under fire over its handling of allegations of sexual exploitation and child abuse by its peacekeepers in the Central African Republic and Congo, and has vowed to investigate and address these allegations.
The previous head of the UN mission in the Central African Republic, Babacar Gaye, resigned last August while around 800 Congolese peacekeepers were repatriated last month.
The United Nations reported 99 allegations of sexual exploitation or sexual abuse involving UN staff members across the board last year - 69 of these involved personnel from 10 peacekeeping missions.
The United Nations currently has 106,000 troops and police serving in 16 peacekeeping missions.
READ MORE:UN speaks out: French, Georgian peacekeepers accused of sex abuse in Central African Rep