Raul Castro, 84, proposes 70-year age limit for future Cuban leader
Cuban President and leader of the Cuban Communist Party (CCP) Raul Castro has proposed setting an age-limit of 70 for those wishing to lead the country's only political party.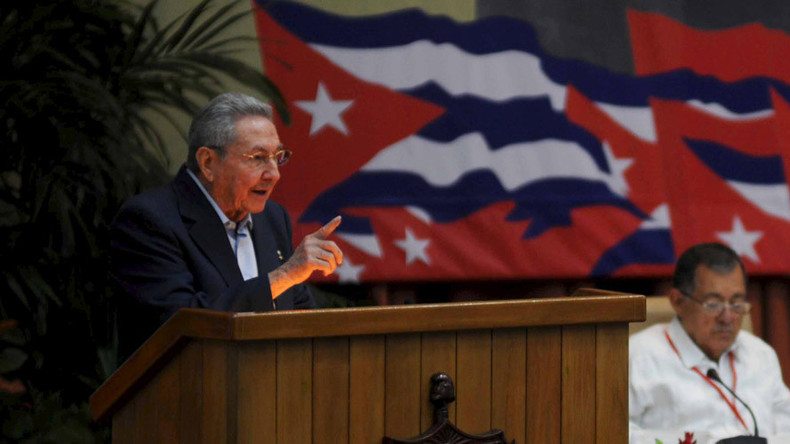 The 84-year old leader said the limit was required for "systematic rejuvenation of the entire system of party posts."
Castro's comments made at the CCP congress Saturday were met with silence, according to Reuters. Castro addressed the silence saying "Don't think that just because you can't be in the leadership of the country you can't do anything." He went on to suggest that elders relax and "take care of grandchildren."
There are currently several people between the age of 70 and 90 in the Cuban government. Younger members of the party have recently been critical in the delay the party has taken to implement economic reforms over the past five years and a lack of transparency in their operations.
The changes would also set a maximum age of 60 for joining the CCP. Castro said at the congress that the changes would require a constitutional referendum over the coming years.
He has led Cuba since 2008 when his brother Fidel retired, who is now 89-year-old. He is expected to be re-elected as leader of the CCP on Monday.
Conveniently, any new age limits are not expected to affect either him or the 85-year-old First Vice President Jose Ramon Machado Ventura.
Castro, who said the age limits should also apply to other state bodies and the government, has said he would step down as president in 2018.
READ MORE: Raul Castro reelected as Cuba's president, plans to retire in 2018

During the two hour speech, he defended the small private economic activity he has allowed in Cuba, saying they were "not by themselves either anti-socialist nor counterrevolutionary" and that Cubans in private enterprise were "revolutionaries and patriots."
El Presidente briefly said that salaries and pensions in the country are insufficient, but did not advise of any increases, instead blaming the increased price of food on "unscrupulous manipulation of prices by intermediaries."
After the recent visit to the island nation by US President Barack Obama, Castro spoke about the improving relationship with their neighbor 90 miles away. He said he was willing to work with the US, but reiterated demands he made to them, including an end to the embargo and the return of Guantanamo naval base to Cuban control.
You can share this story on social media: