Iran asks EU to put pressure on US to let it back into global banking system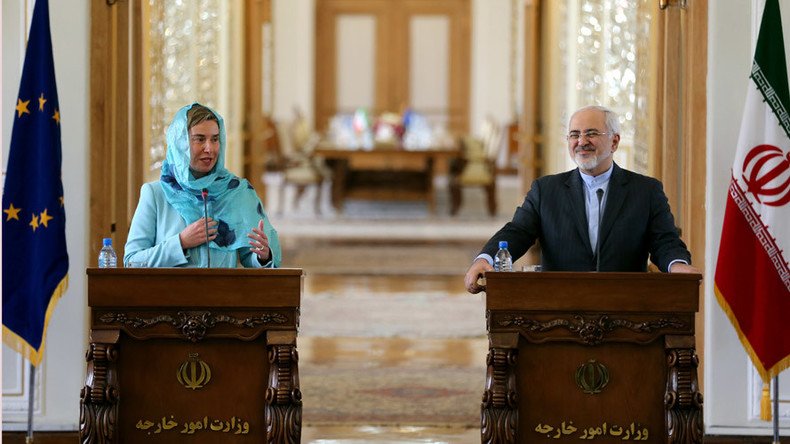 Iranian officials used a trip by a high-powered European delegation as a platform to push the United States into integrating the country into the world financial system, following the partial lifting of sanctions agreed at last year's nuclear deal.
Federica Mogherini, EU's foreign policy chief, led seven commissioners on a one-day visit to Iran, but the sides went beyond discussing co-operation between Brussels and Tehran.
"Iran and the EU will put pressure on the United States to facilitate the cooperation of non-American banks with Iran," Iran's Foreign Minister Mohammad Javad Zarif said at a final joint press conference with his EU counterpart.
"It's essential that the other side, especially the United States, fulfill its commitments not on paper but in practice and removes the obstacles especially in banking sector."
Under the terms of the agreement concluded last July, US banks are still not allowed to deal with Iranian institutions directly, but while financial bodies from other parts of the world have fewer limitations, they are wary of indirectly contravening American restrictions, and have been slow to provide financing for Tehran.
"We are doing all that we can to reassure our financial and banking system that all the new information on the new system is provided," stated Mogherini, mentioning that European banks have been issued with a 50-page guideline outlining how they can restore connections with the Islamic Republic's banks. "It is in the European interest and in the Iranian interest to make sure that banks engage and feel confident to come to Iran and facilitate and support this new economic engagement."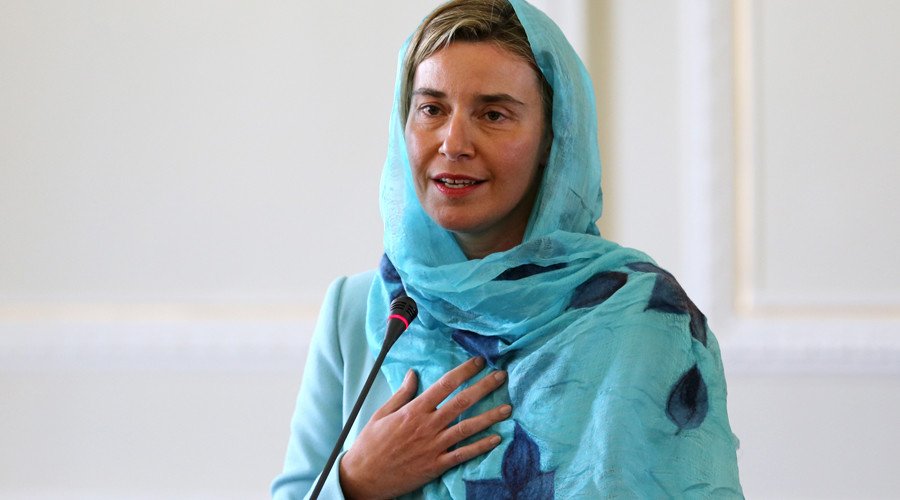 Iran's key economic sectors had been under US sanctions from 1995, and EU ones from 2007 following a series of nuclear tests, and the country has struggled with falling GDP this half-decade, though the economy is projected to grow by 4 percent this year.
Tehran is also striving to join the World Trade Organization – it remains the biggest economy outside the bloc – and the EU commission promised that it will "support and assist" Iran's application. In a final statement, European officials promised renewed co-operation in "textiles, tourism, raw materials, construction and any other areas to be mutually determined," and pledged that a trade mission would visit Tehran later in the year.
Missile launches a 'worrying step'
Much of the goodwill created by last year's deal, known as the Joint Comprehensive Plan of Action (JCPOA) which came after more than a decade of negotiations between Iran and six major world powers, has dissipated in the face of hostile rhetoric from both, Washington and Tehran, and the Islamic Republic's recent missile tests.
Ballistic missile tests, including a launch in which a rocket bore a slogan calling for the destruction of Israel, have violated last year's UN resolution, with Western officials saying that new sanctions could be imposed. But Mogherini said that the launches did not contravene the JCPOA, as the agreement was concerned with nuclear enrichment, not missiles.
"This does not mean that we are not concerned, on the contrary. We see this as a worrying step," said Mogherini, who personally represented the EU at the JCPOA negotiations. "Any step that could pass different messages in the region, that could escalate tensions is not welcomed from our side."
Mogherini also chided Iran for its human rights record, and expressed alarm over more than 1,000 executions carried out in the country last year.
You can share this story on social media: