Alleged Brussels & Paris attacks accomplice was integration poster boy in documentary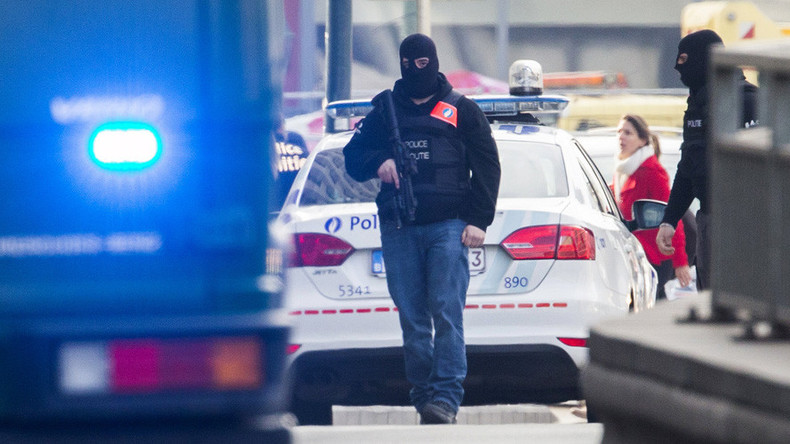 A Swedish man of Syrian origin, suspected of having a hand in the bombing attacks on Paris and Brussels, was the central figure in a documentary about how sport helps integrate immigrants into Sweden's society.
Osama Krayem, 23, was arrested in Birmingham, Britain, alongside Mohamed Abrini, the man believed shown in CCTV footage immediately before the bombing in the Belgian capital.
However, a decade ago, an 11-year-old Osama was featured as the main protagonist in a documentary about successful integration, the Swedish newspaper Aftonbladet reported. Entitled Without Borders - A Film About Sport And Integration, the piece showed how sport can play an important role in integrating people of foreign culture into Swedish society.
"We wanted to show the importance of integration. The boys were to go to the association to see what the other Swedes did and learn the football associations were important, how it can be a gateway to jobs and much more," Christer Girke, marketing manager for IFK Malmo football club, told the newspaper.
He added that the boy's father was very keen to see his son get along with Swedes and become part of society. He and his family moved from an immigrant enclave in Rosengard to the more diverse neighborhood of Oxie, on the outskirts of the Malmo, the country's third-largest city.
"The impression I got was that the father wanted to see something other than Rosengard and I know they moved out so the children could go to a school that was considered better," said Girke. "Osama was reserved and stayed in the background. But he was a good player and always one of the gang. There was never any problem with him."
Over the years Krayem held several jobs, including an internship in Malmo's city council. He disappeared in 2014, took all his savings and traveled to Syria. While there, he posted pictures of himself with weapons and an Islamic State (IS, formerly ISIS/ISIL) flag.
Acquaintances said nothing in his behavior indicated radicalization except that he started to dress more conservatively and showed some fascination for the more rebellious people he knew.
"He was shy and always kept a very low profile. It was noticeable that he was religious, he didn't party or drink, but there was nothing that made him seem extreme in any way," his former classmate Jonathan Basualto told the newspaper.
A man suspected of being an IS recruiter, who convinced Krayem to join the terrorists' ranks, was arrested in Sweden, while Krayem himself was charged with murder and terrorism.