Deadly twister sweeps through Uruguayan city, killing four and injuring hundreds (VIDEO)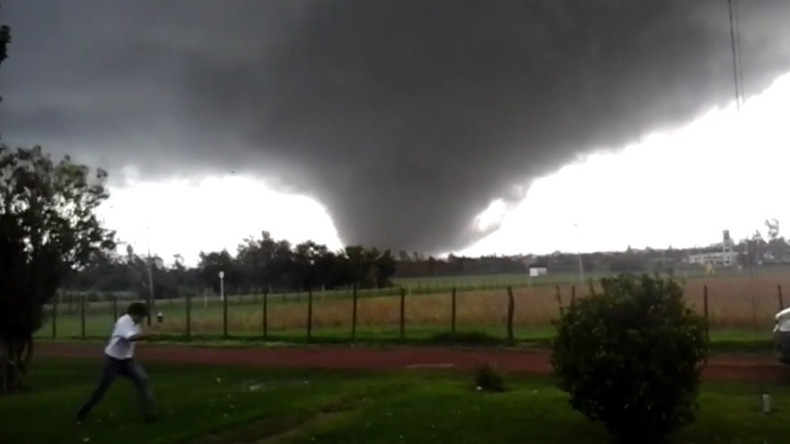 A violent tornado has ripped through a small Uruguayan city, killing at least four people and injuring more than 200 others.
The western city of Dolores has a population of just under 20,000 and was struck by the tornado at around 4pm local time Friday.
Images circulating online show buildings torn to shreds and debris from upturned cars littering the streets. Meanwhile, eyewitness video shows the twister waging a destructive path across the city.
A state of emergency has been declared in the province of Soriano by the Uruguayan government, report Spanish news outlet El Pais.
National Party senator and former Soriano mayor Guillermo Besozzi also told the newspaper that people have been arrested for looting during the disaster.
Uruguay's National Institute of Meteorology has issued an orange warning, stating there is a significant of risk of storms in 11 of the southern provinces including Soriano, Rocha, Colonia and the capital city Montevideo.
Argentinian news channel Nexofin reports power cuts across the city of Dolores and says a number of people are missing after the storm.