'Ideological clichés, biased assessments': Moscow slams US global human rights report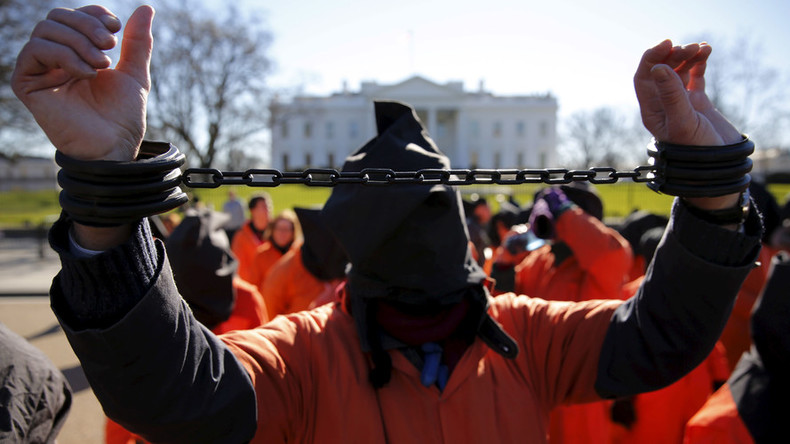 Instead of mentoring other countries on human rights issues, Washington had better get busy with its own problems in the sphere of human rights and the rule of law in the US, Moscow said in reaction to annual US human rights report.
Russia's Ministry of Foreign Affairs Human Rights Chief Konstantin Dolgov issued an official comment to the Country Reports on Human Rights Practices for 2015, presented by US Secretary of State John Kerry on Wednesday.
Dolgov said that State Department's report is based on "on ideology-driven clichés and biased assessments" and is resented in "an unacceptable didactic manner."
US State Department's calls to set free Ukrainian nationals Oleg Sentsov and Nadezhda Savchenko, sentenced to long prison terms by Russian courts (Sentsov for preparing terror acts in Crimea, Savchenko for assisting in the killing of two Russian journalists and other civilians in Ukraine's Donbass region) is "balancing on the verge of interference into internal affairs of Russia," Dolgov said.
"Moreover, this is nothing other than an attempt to excuse terrorism and the killing of journalists."
Washington's "routine innuendos" thrown out against Russia's allegedly "authoritarian political system" don't stand up to scrutiny, particularly in the light of the fact that American president "has never held an hours-long event answering live dozens of questions… on the most burning issues," Dolgov said.
"Washington's allegations about the Russian government 'stoking nationalism' are not only groundless but also hypocritical," considering the "American exceptionalism" mantra being harped on in the US at all levels, Dolgov noted.
Dolgov also rejected accusations of violation of human rights allegedly committed by Russia's law enforcement. He pointed out at "flagrant, proven and yet remaining uninvestigated facts of torture and inhumane treatment of prisoners in Guantanamo Bay and secret CIA prisons." He also recalled Russian nationals being held in American prisons over "unproven allegations of criminal 'intentions'."
The rights chief accused Washington of shifting the blame for thousands of the dead and injured in eastern Ukraine on Russia, instead of pressuring the Ukrainian authorities to investigate the crimes of the ultra-nationalists and hold the criminals accountable for their atrocities in Donbass and Odessa.
"Everyone knows that the humanitarian and human rights catastrophe in Ukraine is a product of Ukrainian authorities controlled by the US and nationalistic radical groups acting after the anti-constitutional coup in Kiev," Dolgov said.
"The US authorities should take off the glasses blurred by anti-Russian stereotypes and put an end to mudslinging about the true state of affairs in Russia, addressing the distressful situation with human rights in the US," he concluded.