EU refugee redistribution plan is 'dead' – Poland's EU minister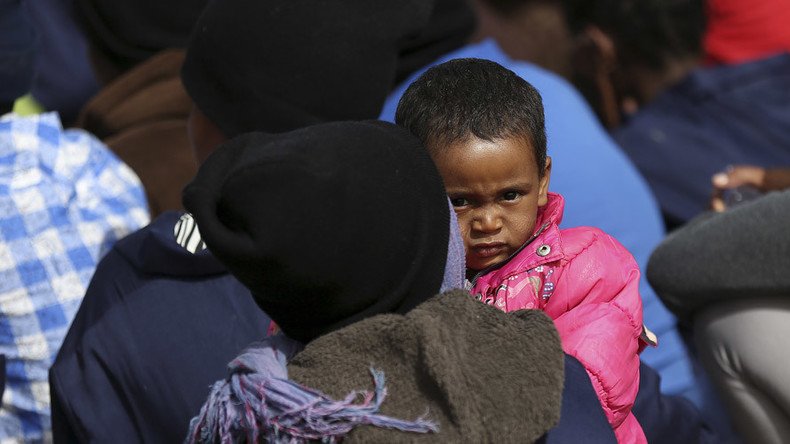 Poland will not be able to take in some 7,000 asylum-seekers it previously promised to accept and believes the whole EU refugee redistribution plan has fallen flat and is "dead," Poland's minister for EU affairs said.
Most countries of the 28-nation bloc will fail to meet Brussel's demands on plan for redistribution of 120,000 refugees approved in September 2015, Polish EU minister Konrad Szymanski said in an interview to the newspaper Dziennik Gazeta Prawna.
"I can't see a possibility to implement this decision, and I can't see it happen in most EU countries. This decision is dead," Szymanski said, adding that the plan didn't work from the very beginning. "There is no indication that the majority of EU countries would implement it," he noted.
There is a need for a more "realistic plan" and a "better solution," Szymanski said, claiming the problem lies not with Poland's reluctance to take in those fleeing from Syria and other Middle Eastern countries, but with the fear authorities will fail to control the flow of migrants which may lead to Paris and Brussels style attacks.
"Given what's going on in Europe, you can't expect us to take up a social experiment and open our borders for thousands of refugees. The identification system is clearly not fully functional and we are dealing with thousands of people that came to Europe, but we don't know where exactly they are," the minister said.
Szymanski has expressed his hope for a more sophisticated system of border protection and an increase in humanitarian aid outside the EU – measures that Poland would support.
"We can demonstrate far-reaching solidarity in these areas, but as for accepting refugees, we are not able to do that," he concluded.
The quota system was approved by the majority of the EU foreign ministers in September 2015 despite opposition from the Czech Republic, Romania, Slovakia, and Hungary that voted against the plan. Poland that previously harshly criticized the proposal supported it in the end.
The matter was back on the table after the Paris terror attacks in November perpetrated by the Islamic State militants with Poland being reluctant to accept predominantly Muslim refugees. The tragedy that claimed lives of 130 people has raised security concerns and forced some of the EU countries to shut their borders to migrants.
In January, Warsaw said, however, that it would stick to Brussels's plan and take in 7,000 migrants despite widespread objection coming from local authorities and residents. Poland's Foreign Ministry promised back then to carry out more thorough security and identity checks.
You can share this story on social media: